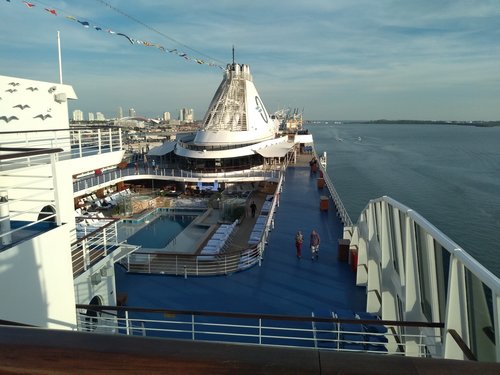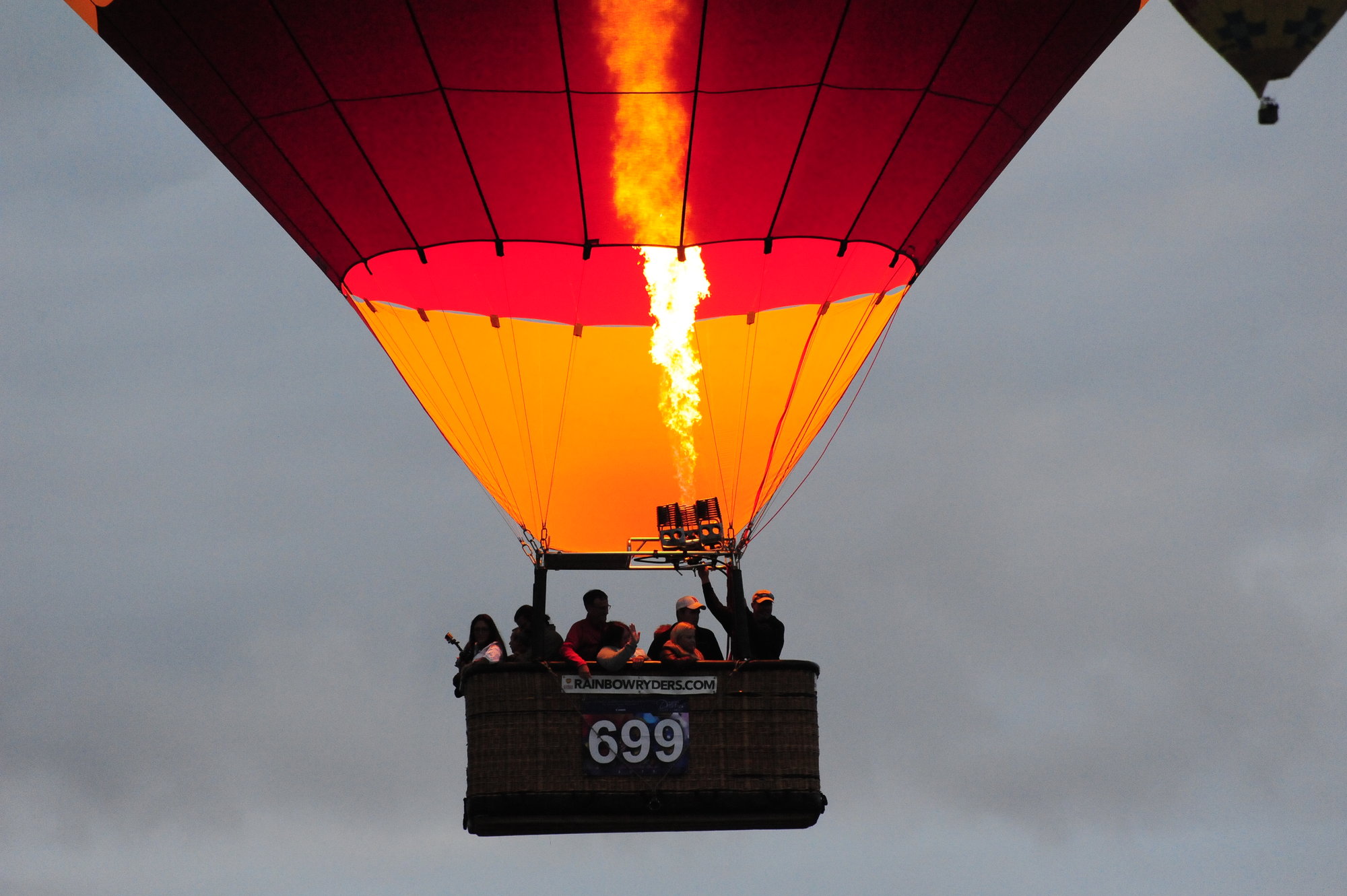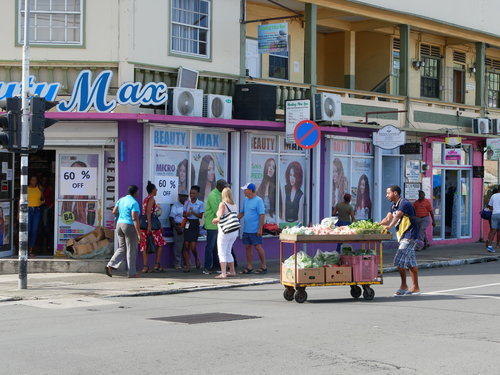 Introduction
This list is not meant to be some kind of boasting or ego-trip. Read about some of the wonderful places we've visited, and maybe you'll get some ideas for your own future travels. Our travel philosophy is simple: Don't wait, do it now.
Travel information is grouped by year, but there are a lot here! So use the table of contents to help you search.
See also:
Copyright!
NOTE that these photographs are Copyright 1980-2022 Robert and Sandra Swanson. Enjoy the images, but please don't steal them!
2021
– Oh well, ANOTHER 'transition' year for us. Our "plans" to have two apartments (summer and winter) were destroyed by the Valentine Day snow/ice storms in Texas. Our apartment in New Braunfels was "electric only". We weren't allowed to have ANY open flame. So, when the electricity failed, with 10 degrees (F) outside, we just got colder and colder. After a day or two, the blackouts became "rolling" and we could try to cook some food and run the heat. After that experience, we said "no more", and decided to move permanently to South Dakota.
"What," you say, "that cold place?" Yes. And the reason is simple: they know how to deal with cold weather in SD, and Texas is just not prepared for it. We did NOT want a repeat of that experience. Sadly, the Texas authorities were "sold" on the "green" hoax, and had become too dependent on wind and solar. Both of those systems failed utterly in February 2021.
Our "usual" return to South Dakota took place a little sooner than planned. We already had some leads on houses to purchase there. Yes, back to a house. We left the last one in 2009.
After settling things with a new house (being built), we drove back to Texas, joined up with a POD, and emptied the apartment there. By Memorial Day, we were back in SD. Well, at least we were making a groove in the highways between the two locations (I35 and I29).
Now, during this virus thing, we took "sanity drives", easy day trips from SD to some interesting destination, with lunch included. Well, we found out that the Union Pacific 4014 steam locomotive was making a run across the country in August 2021, so we HAD to see it again. We indeed made it a day trip, but drove from SD to southern Nebraska, saw the train, and drove home to SD, a very long day (but worth it).
The other "sanity drive" was a family affair. Sandi's siblings from New Jersey drove to SD, and visited for a few days. Then we all drove to Yellowstone National Park. Once we all had enjoyed that remarkable experience, the NJ group headed back East and we continued west to visit Bob's niece in Ogden, Utah. So, that's TWO "sanity" trips for the year.
Ah, but there was one more trip planned. Just before Thanksgiving, we drove from SD to eastern Ohio, where the NJ family had set up at a hotel. We had a fantastic Thanksgiving get-together with 50+ people. Nearly half were small folk, so the noise level was pretty high. Someone smart set up a side trip to the Toy Museum in Wheeling, West Virginia, just across the river. Everyone, young and old, enjoyed that experience.
2020
– This turned out to be another 'transition' year. We were not ready for it in January 2020, but things were about to change, and in a big way (not just for us).
In March, we enjoyed a special "inside" day tour of the missions of San Antonio. Our bus trip group was hosted by some neighbors who had spent most of their adult lives in the big city. This kind of trip is what we like, an inside tour and no driving. Unfortunately, the enjoyment of this type of travel (and, really, all travel) was soon to be dashed.
Meanwhile, we had decided that it was too hot in TX for the summer, so we cooked up the idea of setting up with an apartment in South Dakota (for summer). Everything was arranged and planned, and we rented a UHaul trailer for our furniture….
And then the virus mess intervened. We realized that we might be locked in our own home, unable to travel, and we needed to move fast. So, in late April, we hit the road and traveled the empty highways north to SD. We were especially worried that the rest areas would be closed (some were), and we would have trouble getting food and fuel (not so bad). Anyway we did get settled in South Dakota in apartment #2.
At this point, we were in "lock down" so little travel beyond those "sanity drives". Some were to the small towns of Iowa where no one was wearing a mask, and we could enjoy the interesting landmarks, such as the Freedom Rocks.
Being restricted in our travels, there were no cruises this year. The cruise at the end of 2019 may be our last. We had a cruise scheduled for July of 2020, had to cancel. Same cruise July of 2021, had to cancel. You get the idea.
2019
– This was a 'transition' year for us. We moved into a fixed apartment in Texas, and sold our motorhome. It was 11 years of amazing travel experiences, and we don't regret a thing.
We managed to enjoy 2 cruises this year. Figuring that we were living in Texas, we took a Caribbean cruise out of Galveston, TX. The ship was much too large and noisy for us, but we did get some "vitamine SEA". In December, we took an Eastern Caribbean cruise on the Oceania Riviera, leaving from Miami. After a 10-day cruise, we stayed aboard and Sandi's siblings joined us for a 7-day continuation to the Mexican Coast, and other spots. Little did we realize that it would probably be our last cruise (see 2020!)
We bought a new Ford Expedition, and made that our 'road trip' car. First off, we visited family in New Jersey and Ohio. On our way back from the East Coast, we stopped in Iowa to see the amazing Union Pacific 4014 Steam Locomotive. This remarkable work of engineering was revived from a static display and ran on the rails throughout the season of 2019. We saw it in Iowa, and later in the year in Texas.
Early in 2019, we bade farewell to our RV parking spot in Arizona. On the way to Texas, we stopped in New Mexico, so we could visit the Trinity Site, the location of the first atom bomb test. This special location is only open to the public 2 times a year. During our visit to New Mexico, we could not miss an opportunity for New Mexican food, our favorite.
2018
– Our first activity for year 2018, was a World Cruise, this time on the Amsterdam. We saw some places we've seen before, and saw some new places, too. For instance, this was the 9th time we have transited the Panama Canal, always an interesting experience! The rest of the year was a more typical RV trip, looping counterclockwise from Florida to Iowa for the Winnebago RV rally. Then from Iowa backtracking to Indiana, Ohio, and then Florida (again…). We worked our way from Florida, through Texas, and back to Arizona for the winter. Our last activity of 2018 was a cruise to Hawai'i around the holidays.
2017
– Our stay in Australia continued, as we spent New Years in Melbourne, and then the beginning of January in Sydney, Australia. Finally, on 15 January, we re-boarded the Maasdam for the return trip to San Diego, and home. On that cruise, we visited several new ports, including Tonga.
Our stop in Hawai'i was wonderful. On 15 February, the ship stopped at Maui, and we visited the University of Hawai'i, Maui Campus, where Sandi used to teach. The staff at the school was great, and we got many hugs, and saw people we had not seen in 10 years.
At the end of the cruise, we got back to Casa Grande, and our RV.
2016
– Again in January, we made our standard trek to Quartzsite. Most of the early part of the year was spent getting ready for a cruise to the Mediterranean. We had to leave in early March from Fort Lauderdale.
After an interesting run across the southern part of the US, we put the coach in storage in central Florida, and got onboard our favorite ship, the Prinsendam.
A couple of notes about that "interesting" trip in the South: We had a great visit to the Tabasco factory on Avery Island, Louisiana.
The second situation was on a more sobering note, as we hunkered down near New Orleans in our RV as dangerous tornadoes ran across the area. Unfortunately, one tornado hit an RV park several miles from us, killing people in their RV's on the ground.
The cruise in the Med was pretty good. The only trouble was that Holland-America decided to miss Istanbul, a port that we had specifically wanted to visit. The good part was that we visited several ports that we had never seen before.
We returned to the U. S. in May, and started to drive up the East Coast. We had some good visits along the way, including some photo ops at Folkston as several trains passed us at the viewing platform.
After a visit with family in New Jersey, we headed across northern Pennsylvania. The highlight of that trip was a stop at the Kinzua Railway Bridge. The classic bridge (built in 1882), collapsed in 2003 during a storm. The wreckage is quite awesome.
We continued west, stopping for a week in the Detroit area. During that time, we attended a regional rally, and visited the Ford plant tour. After this short visit, we spent some time in Saginaw, Michigan with our friends, the Davilas.
Our path continued north, including a crossing of the Mackinac Bridge. After some casino stops, we put on the big miles, and finally arrived in Forest City, Iowa. Again, we were on the parking crew for the big Winnebago rally. We spent nearly a month in this beautiful area.
We had a big cruise and land tour scheduled later in the year, so had to quickly travel from Iowa to Arizona to get our business taken care of in that hot state. Indeed after a long drive, we found it very hot in Arizona in August.
Our regular medical checkups were lined up, and we thought everything would be "normal". Well, it didn't turn out that way, and Bob had some surgery during our visit. We had to hit the road in late September, so managed to do it all, even with a recovering post-surgical guy in the car.
The next trip of the season was a rental car drive from Arizona to Seattle, Washington. We managed it in spite of our medical issues, and got on the Maasdam for our cruise to Australia in late September.
The cruise was 52 days, which included a complete circle of the continent of Australia. We finally hit the beach in Sydney on November 18, and spent lots of time being tourists. We even took another cruise from Melbourne to New Zealand and back, during Christmas with family members. After about 2 months of tourist visiting, we re-boarded the Maasdam to return to the US.
2015
– It is January, so we are off to Quartzsite. We stayed with the Escapees Boomers this year, quite a ways out in the desert. It was fun and we learned a lot. Sandi got to try out her new quadcopter, and managed to get some great photos of our coach in the desert. We also used the time in Quartzsite to work with some vendors on the coach, such as adding a new solar panel. Boondocking is soooo much better now….
February saw us pull up stakes and head for the Riverside, California area for a week. Bob attended an APS stamp show. We managed to do some sightseeing, including a visit at the Orange Empire Railway Museum in Perris. With the traffic and congestion, we were reminded just why we left California in 1988! Next stop was Yuma, Arizona, for the Ham get-together. Some old and new friends were at this event.
On the road again in March, after a stay at our spot in Casa Grande. We attended the annual Escapees rally in Tucson. Again, lots of friends, old and new. As in the past at other Escapees rallies, we drove the golf carts for a shift, helping people get around the fairgrounds. The seminars were quite interesting, even though we had attended in the past. Always something new.
By April, the heat is getting to be too much. We planned a cruise in late May, so we locked up the shed and hit the road. First stop, Cottonwood, Arizona, for some cooler weather. Then a run up into Southern Utah for a stay in Moab. While there, we met up with the Powell's as they were on a land tour of the area. We had a fun day together, and then they got back into the tour bus. Our visit to the Moab area included Needles Overlook, an amazing view of the Canyonlands area. Of course, we spent a couple of days in Arches.
Leaving Southern Utah, we were off to Ogden to see family. Then a 3 day drive to Bend Oregon to settle in for a while. The weather was a bit much, with us arriving in a snowstorm, and leaving after a 2-inch snowfall. Had to clean off the tops of the slides before we could leave.
We finally journeyed to the Oregon Coast, which is always worth a visit. Our RV park was located near the water, so also near the fog, but we saw some spectacular scenery. More of a damper was placed on our stay, because we could not get any cell service, especially data (!)
The plan was to drive to Chehalis, Washington, put the coach in storage and then take a cruise out of Seattle.
Our plan worked, mostly, and we finally got on the Oceania ship Regatta in Seattle for an Alaska cruise. We had been to Alaska several times, but wanted to try this cruise line, and get back on an "R ship". Our expectations were well met, for while this cruise line charges quite a bit more than others, the quality of food and service onboard were absolutely tops.
After that short cruise, we returned to Chehalis, got the RV out of storage, and headed East. Our target was to be in Iowa for the Winnebago rally in July.
On the way, we took U. S. highway 2 through Montana and onwards. Along the way, we stopped at Glacier National Park and Theodore Rooseveldt, South Unit. We not only got to Iowa in good time, but also were in time to join the parking crew. It was a new experience for us, helping to position about 1,000 RV's for the big event.
After the rally, we had reservations to join a "Rolling Rally" in New Mexico. Usually, an RV rally is a fixed affair, with many RV's in one park, holding various events, along with friendly people. This "rally" stopped in 4 locations in New Mexico, each with a different experience. We had not really spent time in New Mexico, so this was a chance to see new locations for us.
First, however, we traveled through Denver, Colorado, and got to visit some parts of that state we had not seen. In particular, we visited the Sand Dunes National Park.
Once in New Mexico, we joined the group, and first saw El Malpais, a sort of "badlands" area in the west of the state. Then we had a guided tour of Sky City, a real pueblo with real full-time residents. After that we had a quick stop in touristy Santa Fe. Aside from some excellent food in town, we really spent our time out of town in Los Alamos, learning more about the atomic bomb research that took place there.
The real highlight was to stop in Chama, New Mexico to board the Cumbres and Toltec railroad for a remarkable scenic trip over the mountains to Antonito, Colorado. This true narrow-gauge steam railroad trip is a must!
The next highlight was to stay for 2 weeks in Albuquerque for the Balloon Fiesta. We took hundreds of photos, as up to 500 hot air balloons soared above us, each morning.
After that amazing experience, we had to hit the road. We did stop for a bit in the area south of Albuquerque, such as Belen and Hatch. Our goal was to get back to Casa Grande for some of the winter.
Our winter "stay" was interrupted by another cruise, this one was just a two week cruise to Hawai'i from Los Angeles. We enjoyed Christmas and New Years onboard, and got to revisit our beloved Islands.
2014
– At the start of the new year, we were still driving from Florida, where we had arrived from our cruise of the Atlantic and Mediterranean. After a trip along the Gulf Coast, we drove up the Rio Grande in Texas. New Year's was spent in Livingston, Texas, and in the new year, we drove from there to the Gulf Coast of Texas. These places could all be possible locations to "hang up the keys". After a visit to some coastal locations, we stayed in the Brownsville area. After that short stay, we drove up the Rio Grande Valley, another place where a lot of RV'ers visit in the winter.
Arriving in Arizona we went almost directly to Quartzsite for the big show, and to visit with friends there. Always a lot of fun.
We spent 2 months taking care of business in Casa Grande. We now have a co-op site there, and were able to take care of many issues.
Needing to get out of the advancing heat, we drove the coach up to Prescott Valley, much cooler at the higher altitude. We stayed at the Elks, and really enjoyed the area, including visits with friends, and a run out to Gunsite to see their world-class training facility.
Our next stop was southern Utah, one of nature's most spectacular locations. In particular the drive through Monument Valley, and staying at Goosenecks State Park added to our experience. Unfortunately, for all the beauty, we had a lot of wind, and got sand inside the coach and all over everything. We had some trouble with our solar installation, and had to jury-rig a fix. At least it all worked…
Next stop was Farmington, New Mexico, for more wind. However, that area is very pretty, and we enjoyed a rally with fellow RV'ers. While there, we finally fixed our solar wiring setup. However, during the rally, we had a failure in our slide and jack system (HWH). Phil and Ann's RV repair worked on it, and got us on the road. However, more coming on that.
From Farmington, we made a long trip across the country towards Iowa. First stop of interest was Amarillo, Texas, and the Big Texan. We also had fantastic chicken fried steak at the Youngblood's Stockyard Cafe. During one day, we visited the "Cadillac Ranch", which has really become a grafitti ranch. Well, it's world famous. Far more interesting was an RV "museum" in a RV dealer in town. Their collection of vehicles (including many motorcycles) was remarkable.
On the road east from Amarillo, we very fortunately met up with Ray Bailey, who was driving his new RV back from Red Bay, Alabama. We had a nice dinner and learned about all the problems he was having with this lovely new coach. Drive it in good health, Bailey's!
The destination was Branson (Hollister) Missouri. We boondocked across Oklahoma and Arkansas to get there. We spent a lot of time in the Branson area, and really loved it. We didn't go to any shows! After some down time there, we hit the road north towards Moscow, Iowa and HWH (slides and jacks) service. To get there, however, we stopped in some Army Corps of Engineers parks along the Mississippi River. These are great parks with remarkable views.
We arrived in Moscow, Iowa for some help with our slides and jacks. The people at HWH are the greatest. They took care of our problems, and tuned up the equipment for, we hope, many more trouble-free miles.
Our destination now was Des Moines, Iowa, to see family. We were so fortunate to see my sister-in-law Carolyn, and niece Kristy and her wonderful adopted son Luke. He is such a gift.
After all this land travel, we were booked on a cruise through the North Atlantic, Iceland, Greenland, and so on. This was a very special itinerary.
To get to the cruise, however, things were not completely straight-lined. We first stopped in Forest City, Iowa for some Winnebago service on the coach. From there, we went east, stopping again at the Army Corps park along the Mississippi in the Quad Cities area. Our stay included visiting with unexpected friends, and seeing the John Deere combine factory. Amazing. Oh yes, add a trip to the Rock Island Arsenal, whose museum is world-class.
Next stop, Elkhart, Indiana. We visited with friends, and saw the vendors at a FMCA area rally in Goshen. The Amish country is very interesting. To top it off, we talked with an RV refrigerator expert, and finally had our cooling unit changed out for the "Amish" unit. It is so well-made and efficient. All the work was done by Amish men who used power tools in the shop, but commuted to and from work on bicycles (!) The real destination after all this work was Cincinatti. This would be our coach storage location during the cruise.
While in the Cincinatti area, we got to visit with friends, including Chuck and Jan Macfarlane, a stamp dealer Bob knew from all the ways back in California. Barb and Kevin Wohlever met us for a day enjoying a huge model train facility north of Cincinatti. It was great re-connecting with these fine folks. As an added bonus, we got to drive up to Dayton and see Bob's Aunt Betty. She is the last of the siblings of that generation and is doing well in her 90's.
Finally, a cruise. We put the coach in storage (covered, no less!) and headed out in the car for New Jersey. Now, the cruise left from Boston, but Sandi's family is in NJ. We visited with family for a few days, caught the Bolt Bus, and got to Boston the night before the cruise left.
This cruise was awesome, as we visited such "old Viking" places as Newfoundland, Labrador, Greenland, and Iceland. The cruise was made more fun by the fact that our friends the Clark's from Rovers Roost were our tablemates, along with the Powell's from our 2009 world cruise (and others).
One of the highlights of the cruise was 6 different port stops in Iceland. That is one amazing island, and a remarkable people. More cruising and we had a great time in Norway, visiting Bergen during a Tall Ship event. Stavanger was very interesting as it has the North Sea Oil Museum. The displays were quite interesting. A cruise through the very oil fields took us to Amsterdam for a layover. We managed to see a little bit of the city during our stay. The remarkable part of this visit was the clear, beautiful weather. The trip back across the Atlantic included stops in the Shetland Islands (Scotland), Faroe Islands, and then back to Iceland. The best highlight was a cruise through an inside passage in Greenland, Prince William Sound, that was normally choked with ice and icebergs. There were many glaciers, and yes, some bergs. Cruise ships don't normally get through this area. The cruise ended with more Newfoundland, Bar Harbor, and then Boston.
After another Bolt Bus, we drove immediately to NJ, got the car, and headed for Cincinatti. Fortunately, everything was great with our stored RV, so we hit the road.
Our destination? South Dakota, to renew our driver's licenses. Yep, that's a long drive from Cincinatti. The weather was beastly hot, so boondocking was out of the question. We took non-Interstate roads where possible, and ended up in northern Kansas, just south of the Nebraska line. Well, we found out that our friends, the Tarkin's were staying just a few miles north in, yes again, an Army Corps park! Methodist Cove is part of a major lake area in Nebraska, and we stayed a few days before the big holiday weekend filled the park. Next stop, Box Elder, SD.
We spend Labor Day in Box Elder, took care of business, and then stayed a few days at a membership park up in the Black Hills. The location was wonderful, but we passed on buying a membership. However, we got the bug that such a setup might help us in the future. We conferred with Nick Russell, an old 1000 Trails member, and he helped with some suggestions. We then pursued a secondary market membership.
Of course, a visit to the Black Hills had to include Teddy Bear Town. We saw our good old bear, sitting high on a shelf. It was a nice reunion.
Our tracks were heading west, so we crossed Wyoming, and arrived back in Ogden to see niece Stacy and her two (growing!) kids. They are teenagers now, and will be graduating high school very soon. Our visit included a stop at the Golden Spike historical location in the mountains where the two railroads came together. Also, Ogden has an amazing museum complex at the railroad station, with railcars, old classic automobiles, and the Browning Museum of firearms.
The plan was to drive south to Moab to see Arches National Park. However, after we parked the motorhome at Ken's Lake near Moab, we discovered that the refrigerator was not working right on gas. When boondocking, we can only run the fridge that way. After only 12 hours, we had to drive like crazy to get back to Casa Grande for some repair work. Short story, we had the repair work done in Yuma, Arizona. It was hot, hot, hot, but our fridge was working well again.
Our plans had been to visit with Sandi's sister in Las Vegas. With some long driving days, we managed to get from Yuma to Vegas, with a stop in beautiful Burro Creek, a BLM campground in northern Arizona. In Vegas, we played around, but the best play was driving construction equipment at "Dig This Las Vegas". Both Bob and Sandi got to operate bulldozers and excavators. Sure beats playing the slots! We still managed an evening with Sandi's sister Nancy.
Our trip back from Vegas included lunch with the Bailey's in Laughland. Always great to see them, especially when they aren't having RV problems. We finally arrived back in Rover's Roost for "the season". By this time, we finally were able to purchase an existing 1000 Trails membership, and planned to try it out very soon. Our first trip was to Cottonwood, Arizona in November. We got used to the 1000 Trails park there, and dealt with some rather cool weather. Another highlight was the repair (and rebuilding) of the valence at our dining area. It has never been right since our installation of MCD shades. We love the shades, but the installation was a mess. Things are MUCH better now, thanks to some remarkable carpenters who work on RV's out of their facility in Cottonwood. We once again met up with the Guld's, the "Geeks on Tour" who teach computer classes to RV'ers. We had a fun time with them.
Upon our return to Casa Grande, we proceeded to settle in for the "season". Thanksgiving and Christmas were wonderful, with great friends and great food.
2013
– At the start of the new year, we were at the Rose Parade in Pasadena. It was one of those "bucket list" items. Also got to visit the Huntington Library, which Bob had last seen in his youth (it's changed a lot since the 1960's).
Off to Quartzsite, Arizona for the big RV show. While we love the desert, this winter was very COLD! We also attended a rally with fellow owners of Freightliner Custom Chassis equipped motorhomes.
After Quartzsite, we took a cruise to the South Seas on the Holland-America Statendam.
By May, we were enjoying visiting Texas, particularly the San Antonio area. Sadly, Bob's brother Allan passed away in May, and we had to make a very fast drive to Iowa for the funeral.
From Iowa, we moved along in the norther tier of states, visiting our home state of South Dakota, as well as Gillette, Wyoming for some RV rallies. Much more RV travel took place this year, moving on from Wyoming, back to Iowa, Michigan, Ohio, New Jersey (to see family), Kentucky (to visit our favorite distilleries), South Carolina for RV maintenance, and finally down to Florida.
Yep, another cruise, this one across the Atlantic to Europe, particularly the Mediterranean countries from Italy westward. We also got to see the Canary Islands, along with our favorite: Madeira. One of the low points should have been a high point: Morocco. The place was fascinating, and full of history. However, the aggressive sellers on the street, and the usual "kidnapping" at a rug store turned us off. Another good highlight of the voyage was a partial solar eclipse in mid-Atlantic. We had not known of it, and weren't prepared. Neither was the ship…
The first day of our voyage was marred by Sandi's Kindle being destroyed in our carry-on luggage. Lesson learned! Fortunately, we were able to grab a cab in Fort Lauderdale, and bought a new Kindle at a nearby Radio Shack. If the Kindle had been damaged after the ship left, we would have 42 days of no-books. This could have been a personal disaster…
After the cruise, we returned to Florida in early December, we spent some time visiting the areas and getting set back up with the motorhome. Of course, there was a glitch, as one of our batteries failed during the storage, and the solar panels kept pumping electricity into the failed battery, causing it to boil. When you replace a battery in a solar system, you replace them all. We had planned to replace batteries in early 2014 in Quartzsite, but fate intervened. So, off to Sam Club for some temporary batteries.
The plan was to drive slowly along the Gulf Coast, all the way to Arizona, and start our winter trips with a visit to Quartzsite. We looked around a number of ports and places on the Florida Gulf, and then entered the Gulf area of Texas. In particular, we liked Pensacola quite a bit. These places could all be possible locations to "hang up the keys". From Brownsville, we drove up the Rio Grande Valley, another place where a lot of RV'ers stay.
New Year's finished 2013, and we were in Livingston, Texas, home of the Escapees club.
2012
– We got off the Mexico and Hawai'i cruise in late 2011, and returned to Arizona. Our late winter and spring were taken up with some side trips. For instance, we drove the RV to Yuma to take part in the Hamfest. This was the beginnings of our interest in amateur (ham) radio, and we learned a lot at the event. Also bought a few items to enhance our radio activities. (KD0PYT and KD0PYS)
After a brief stay again in Casa Grande, we drove the RV to Palm Springs, California, for a family visit. Sandi's sister and brother-in-law flew in for a business meeting, and we were able to spend a small amount of quality time with the family. One of the highlights was a trip up the Palm Springs Tram, something we had never done when we lived in Southern California.
After Palm Springs, we again visited Yuma for the Gypsy Journal RV Rally. Nick Russell runs a great event, and we had fun visiting with old friends on the County Fair grounds. (Turns out that this was one of the last Nick rallies, as he has moved on to other pursuits.)
Back in Casa Grande, we prepared for our Alaska RV trip, and got underway in April. By May, we were snowed-in Canada (temporarily), trying to get north on the Alaska Highway. Eventually, we made the entire trip, going as far north as the Arctic Circle (We did NOT drive from Fairbanks to the Arctic Circle in our RV. Best to leave the driving to others.). By late August, we were back in Washington State, after 10,000 miles of driving. Labor Day was spent with friends in Priest Lake, Idaho, an area of incomparable beauty. A quick drive to the Seattle area, and we took a September Holland-America cruise to Alaska. This became quite an adventure due to heavy weather. After September, our RV took us back to Arizona for the winter.
2011
– After 5 weeks' "rest" from our cruise and travel in late 2010, it was time to hit the cruise-world again. We loved our cruise in 2008 around South America so much, we decided to do it again. In particular, we wanted to take a cruise to South America that would revisit Antarctica. We joined the Prinsendam again in Florida in January, and took the circle of S/A, just in the opposite direction this time. The weather for Antarctica and Patagonia were not the best, but that part of the world is still AWESOME.
Unfortunately, on March 23rd, Bob's dad passed away. It was a sad ending to our most excellent cruise.
From here, on, 2011 is a VERY busy year. We did a LOT of travel with our RV, visiting family, and attending many RV rallys. It will take a while to describe it all, so put on your seatbelt:
After the 10-week cruise, we decided to stay on dry land for a while. Some cruises we had planned for late 2011 were cancelled. Only one trip remained, a cruise to Mexico and Hawai'i in December (which see).
Meanwhile, we got on the road in March, starting with Florida. We needed to visit a nephew in Huntsville, AL, so we pointed the coach west, beginning with a drive along the Gulf Coast to Alabama. Soon we were in Huntsville, visiting with family. Another eastern journey found us in Knoxville, TN to see some old friends, before we traveled along to Gaffney, SC, to take the "Camp Freightliner" class to learn more about our motorhome's chassis and engine.
We were unsure of the next stop, but a quick check of the web, and we discovered that an Escapee regional rally would take place in North Carolina. After a very short drive, we were in the foothills of the Blue Ridge Parkway area, and enjoyed some time with the "Greatest RV'ers in the World". Next stop was Shoemakersville, PA, for some service (never seems to end, does it?). Our May visit to New Jersey saw us taking part in an ACS Relay for Life and visiting Rutt's Hut for some great rippers.
We drove out of New Jersey, only to see the same problem appear with the coach, that had been "repaired" in Shoemakersville. After some discussion, we decided to keep going, and drove up into Connecticut. We enjoyed a few days, seeing such places as the Submarine Museum in Groton, and dining on some great seafood.
We wanted to drive up to Maine, so hit the road, and ended up at a Christmas tree farm in Maine for a couple of nights. The owner was very generous to members of Escapees, and we boondocked near their work barn. After an overnight, and a personal tour of the farm, we hit the road to Bar Harbor for a week. By now, it was Memorial Day, and a small trickle of tourists started to arrive. We enjoyed driving around this most scenic area, and dining on lobster.
After Maine, we went west, arriving in the area of Burlington, Vermont, on Lake Champlain. One of the highlights there was a visit to the Vermont Teddy Bear Factory. Our bears didn't get to join us, so they were quite jealous.
Our RV problem was getting worse, so we decided to head back to Shoemakersville. However, on the way, we did manage to stop for a few days in the Cooperstown area of New York and visit the Baseball Hall of Fame. It was a great experience, and brought back memories for both of us.
A few days waiting in Shoemakersville, and our RV problem was finally solved. During our free time, we visited the Gettysburg Battlefield. Bob had made arrangements for us to park at the American Philatelic Society building in Bellefonte, PA, so we spent some days there. Bob volunteered and Sandi enjoyed the peace and quiet of this interesting town.
After Bellefonte, we hit the road for Ohio, and more visiting. We stayed near Dayton, and visited with Bob's family there. The highlight of our visit was 3 days spent at the Air Force Museum. Wish we had more time, it was that big and that good. We spent another day with old friends in the Columbus area.
Onward north, and we revisited with the Davila's in mid-Michigan. By now it was getting to be near July 4th, and sure enough, the fireworks at our previous town of Bay City were amazing. But, we had places to go, so on the road again on July 4th, to get around Chicago traffic.
Our next stop was Des Moines, again to visit with family. It was great seeing everyone. From Des Moines, it was an easy drive to Forest City, Iowa. Sadly, we could not visit my father, as he had passed away in March of the year. The Winnebago owners club rally was excellent, and we enjoyed renewing our friendship with other Winnebago full-timers.
Next stop was the Wisconsin Dells for a FMCA full-timers rally. In case you are wondering, we timed our travel this year to visit as many RV rallies as we could. Keep reading, there are MORE! FMCA, by the way is the Family MotorCoach Association, a large club of people who own motorhomes. There was to be a national rally soon after the Dells get-together, but during the interval we stayed a while in the Door Peninsula area of Wisconsin. The scenery (and the cherries) was fantastic. Very relaxing. From the Door area, we drove to Madison and spent the time at the big RV rally. This was the largest we've ever attended, and there were many, many opportunities to work with the vendors there.
Hitting the road again, it was time to get to Gillette, Wyoming, for an Escapee's rally. However, we needed to spend some time in Rapid City, South Dakota to take care of official matters (it is our residence). We stayed at the wonderful RV park maintained as part of our mailing service, America's Mailbox. Unfortunately, during our drive from Iowa, we discovered an issue with the electrical system on the coach, so had to do some quick repairs. Hmmm, do those repairs never end?
After leaving Rapid City, it was an easy drive to Gillette for the big rally. The convention center is an excellent venue, and we got to park next to our friends the Bailey's, and meet some new people as well. Again, we got excellent items from the vendors there, and attended some fine seminars. Three things happened at the seminars: we were strongly encouraged to get our amateur (ham) radio licenses, Bob joined the Elks, and we learned a great deal about RV'ing to Alaska.
We joined the Bailey's as a "caravan" and headed towards Yellowstone National Park. At one of our stops on the way, we visited the Pompey's Pillar National Monument, along the Yellowstone River, where part of the Lewis and Clark party stopped about 200 years ago. On another day, we spent the day at the Little Big Horn Battlefield.
The reason for the caravan across Montana was that the Ray wanted to attend a photo workshop at Yellowstone National Park. We decided to join him and give it a try. While the scenery and wildlife of Yellowstone National Park was outstanding, we did not find the workshop to our taste. It was a good learning experience, because we had been considering planning a future (very expensive) photo workshop. We'll be a lot more careful how we choose another. Yellowstone is so special, it was not hard to get some great photos.
From Yellowstone, we started south, passing through Salt Lake City to visit Bob's neice. We followed up with more travel south through Saint George, Utah (visited Zion National Park), and into Laughlin to stay with the Bailey's. After some personal business was taken care of, we made a side trip to the Flagstaff area. It was great staying at Camp Navajo in the mountains, not only for the cool temperatures, but also the great people we were camping with.
Final leg of the RV travel was to get back into Casa Grande, where we will spend much of the winter time period. There will be side trips from here, of course.
Our last travel of the year was to drive out to San Diego, and get on the Oosterdam for a 3-week cruise to Mexico and Hawai'i. The cruises were most excellent. One of the highlights was to visit with James Deering, the Hotel Manager. He was the HM on our first serious cruise, the 2003 Hawai'i cruise on the NCL Star. The Powell's, a couple we met on the world cruise in 2009, were traveling with us, and we had some great times together. Oh yes, we won the trivia contests, with them on our team.
The bitter/sweet part of the cruise included a day on Maui. We visited with people in our old neighborhood but sadly, they had lost spouses to illness, and even their houses to the economic situation. We spread some of Dad's ashes on the golf course and beach below our old house.
The cruise ended just before Christmas, so we drove back to Arizona to finish the holidays.
2010
– In February, we drove to San Diego (no RV) and visited with some of Bob's college friends, and had a get-together with Sandi's sister and brother-in-law. They were on a business trip, and we had a few days with Shel, and some evenings with Nancy. Precious times.
We took another cruise early this year, passing through the Panama Canal twice on the Maasdam, basically a round trip from San Diego, California to Fort Lauderdale, Florida, and back. No flying! The Canal was amazing as usual, it was our 5th and 6 times through. Had lunch with our travel agent, and some cruising friends in FLL.
Winter ended for us around May 5th, as we left Casa Grande for northern regions. We spent some quality time at the Grand Canyon, and got to experience a sunset there; unbelievable. Our travels took us up to Mexican Hat, Utah where the rock formations are amazing, and the Moki Dugway is an interesting, white-knuckle drive. Moab, Utah, saw us visiting Arches National Park, a must see destination.
We made a stop in Ogden, Utah to see family, and then onwards up to West Yellowstone. Unfortunately, it rained nearly every day there, and we didn't get in much sight-seeing. From Yellowstone, it was an interesting drive east, including a 9,600 foot pass. After quick stops in Gillette, we arrived in Rapid City, our new "hometown". We spent a couple of weeks there, taking care of business and visiting the Black Hills of South Dakota, another remarkable area. The Teddy Bear Town in Hill City, SD, is well worth a visit, just to see thousands of teddy bears.
Hitting the road again, we made it to Forest City, Iowa, to get ready for the annual Winnebago rally. We were with about 1,200 motorhomes last year, and expect the same or more this year. After Iowa, we spent a week or so in Elkhart, Indiana, the RV Capital of the World. Amazing experience. Pretty much every type of RV service is available, and it is both competent, and fairly priced. We had some repair work done expertly, and on time. In particular, we bought a new couch for our motorhome, to replace the uncomfortable one that came with the RV. The new one is a Lambright, built by the Amish in the Elkhart area. We love it.
After Elkhart, we drove south, into the heat wave. First, a few days enjoying Bardstown, Kentucky and the Bourbon distilleries. We completed our "Bourbon Trail" visits, and now will receive nice T-shirts with images of the Trail. After that stop, we visited with family in Nashville, Tennessee, and also visited the two distilleries in the state. Going farther south, we joined up with some friends in northern Alabama. Besides catching up with them, we visited the Space Center in Huntsville, an awesome experience.
Our travels then took us east, where we visited the Freightliner Custom Chassis company in Gaffney, SC. They built the chassis for this motorhome. We had some much needed, and again, very competent, service. From there, we headed south along the coast, ending up in Florida.
Florida was our starting place for the fall trip to Europe. The scheme was simple: no airplane travel. We parked the RV in Fort Lauderdale, and took the Amtrak to New Jersey. After a visit with the family, we boarded the Queen Mary 2, for a smooth trip across the Atlantic. After a few days' visit in the UK, we boarded the Chunnel Train, ending up in Vienna. We spent an enjoyable few days there, and then took the train to Budapest. Upon our (wet) arrival, we boarded the River Empress for a remarkable river cruise to Amsterdam. After leaving the cruise boat, we took trains and stayed in: Berlin, Prague, Munich, and finally Civittavecchia, Italy. Again, a few days in this seaside town, and we were on the Prinsendam (our favorite cruise ship) for a cruise to the Eastern Med. We saw Egypt, Italy, Turkey, Israel, Greece, etc. The cruise changed over during our stay and became a Western Med itinerary, so we saw more of France and Spain. Finally, the ship took us on an Atlantic crossing, back to Fort Lauderdale! No airplanes!
The rest of 2010 was spent resting up from all that European travel. We are getting too old to carry big, heavy, luggage on trains. We loved the European train trips, but were too exhausted afterwards. Most people on the European trains have a small overnight case (or less). We had to pack for three cruises, so had far too much luggage for train travel.
2009
– The start of 2009 saw us taking the Tahitian Princess on a four-month world cruise. Keeping on a "theme" this was really a once-in-a-lifetime trip. We saw some parts of the world that we want to revisit, and some others we don't want to see again. We learned that the Pacific Ocean is big! Got some "bucket list" items checked off: pyramids in Egypt, Taj Mahal in India, Hermitage in St. Petersburg. The last phase of the cruise was a one-time trip through the Baltic area of northern Europe, a cruise we had wanted to do for a long time.
Living for 4 months in the same cabin on the same ship was interesting, but we enjoyed it. After all, we were getting used to living in close quarters in our motorhome. Speaking of the motorhome, it was damaged during its 4-month stay in storage. This complicated matters, and some repair work had to take place throughout 2009, in order to bring Carpe back to her showroom beauty.
With enough cruising "under our belts" for a while, we concentrated the rest of 2009 in the RV. We left Florida after the cruise and drove up through the Carolinas and into Tennessee. After a stop at the Great Smoky Mountains, we ventured into Kentucky, and sampled the bourbon along the Bourbon Trail.
Between two family weddings in New Jersey and the Winnebago rally in Forest City, Iowa, we put on some miles. Also during the summer we whiled away the time in Michigan (including the Upper Peninsula), Wisconsin, and Minnesota.
Fall and winter were spent in or near Arizona, in order to stay away from the snow. Oh yes, we did take another cruise, this time from California to Hawai'i and back. This type of cruising fit well with our new philosophy of "no fly". We are tired of air travel, and are now avoiding it, if possible.
2008
– Sandi's retirement "party" and our first major cruise, took place in January. We were on the 68-day cruise on the Prinsendam completely around South America. The highlight was a week spent in Antarctica.
We met some full-time RV owners on the South America cruise, and got to thinking about our retirement lifestyle. After some deliberation we decided to buy and move into a motorhome (RV). We relocated back to the mainland of the U.S. We now write two blogs with our RV travels, including a journal with maps of our RV travels.
Once settled into our new motorhome, we started visiting parts of the western U.S., such as Yellowstone, and Zion National Parks. All this travel positioned us to take a cruise to Alaska with family in August.
After the August cruise to Alaska, we drove to the San Francisco Bay area, and boarded the Dawn Princess for a cruise across the Pacific to Australia. Once in Australia we drove for about 3 weeks and saw lots of beautiful country. The people of this nation are wonderful.
After our return from Australia, we drove the RV down to Florida, to get ready for 2009, and a 4-month world cruise.
2007
– We retired this year, so our cruising plans are for longer and (we hope) more exotic cruises. Our "big" cruise of the year was a combination cruise of 18 days, up to Alaska, and then back to Vancouver on the beautiful Sapphire Princess. The Butchart Gardens in Victoria were in amazing bloom, even in May. And, finally, we got to see Glacier Bay from the water. It was awesome.
In July, we visited family in both the Kansas City area, and New Jersey.
2006
– Having had such a nice time on the inaugural cruise of the Pride of America in 2005, we had the pleasure of taking the inaugural cruise of the new Pride of Hawai'i this year. The first cruise was from Los Angeles all the way to Honolulu, with stops in San Francisco and in the Islands. On our own website, there is an extensive group of photos. We visited both families before this cruise.
2005
– We finally got to sail through the Panama Canal on the new ship Pride of America. We lost out last year when she sank at the construction dock. We had booked her for last year, 2004. We are booked again for the Canal transit as she relocates to the Hawaiian Islands for her regular voyages. See our photos of the June/July trip. It is rare to transit the Panama Canal, or even to visit Central America in the summer, due to the excessive heat.
Just to add to the fun, we took another cruise this year. It was quite unexpected, but the pre-Christmas prices for us on Maui were too good to miss. We enjoyed a week onboard the Pride of Aloha , visiting our beautiful islands. We spent most of the time onboard, and had the whole ship to ourselves!
2004
– We had planned a cruise through the Panama Canal on the new Pride of America, but unfortunately, she sank at the construction dock. Luckily, we found a Panama Canal transit on the RCCL Legend of the Seas around Christmas. We had a great time. This was the first cruise where dining was more traditional and often formal. We managed to survive. We had a great time, and the Panama Canal is a unique experience. Take a look at our webpage of our photos and trip description.
2003
– We enjoyed 2 wonderful weeks of vacation this May/June. The first week was spent on the Big Island of Hawai'i. We had not visited there as a couple since 1986. But the best week followed that land tour: we sailed on the Norwegian Star on her cruise of the Hawaiian islands. The cruise included a stop at Fanning Island. Wonderful. We're hooked.
In November, we both attended Supercomputing 2003 in Phoenix Arizona. There was enough free time to do some shopping, mostly at Fry's and Trader Joes. Oh yes, we got to enjoy some good Mexican food.
In December, we again took the Norwegian Star. Same trip, different time of year. We had such a great time in June, we just had to do it again. The weather was "bumpier" this time, but we still loved it. Nothing like cruising the open ocean. See our web pages of this cruise.
2002
– We spent some time in New Jersey, seeing family, but did no sightseeing or other travel-related things. We did get to see a genuine local Memorial Day parade in Rockaway, NJ. It was very moving to see both WW II soldiers marching, along with the community firemen. The 9/11 attacks are still a very strong memory in this area.
Bob attended the WWW conference in Honolulu, which would not be a vacation, except that he got to enjoy the Bishop Museum again. When you visit Honolulu, be sure to put this fascinating place on your schedule.
November saw both of us in the DC area on business. The tourist highlight was visiting the Air and Space Museum, as well as the National Postal Museum. That was enough of DC for us both.
2001
– Take a look at our wonderful trip to New Zealand. The country is remarkable, the people friendly, and food and wine is fantastic. One of our top countries in the world.
Bob joined Sandi in Honolulu, while she took network training. He wandered all over town, using the helpful bus pass. The highlight of his mini-vacation was the Bishop Museum. Highly recommended.
Bob had a business trip to Seattle in early September. Again, it was possible to get out and visit fun places like Pike Market. He arrived there to buy a salmon, but encountered huge crowds, film crews, etc. Turned out that this was the anniversary of the founding of Starbuck's coffee. He still managed to get his salmon back to Maui…on September 9th.
2000
– We finally got to Alaska. The place is awesome! Sandi needed only one more state to have stepped foot in all 50 United States, and it was this remarkable place.
We had excellent help in our planning, since a recent houseguest is married to a crewman on the Alaska State Ferry system. So, rather than take a traditional "cruise" we had a wonderful time travelling on the "blue canoe", the amazing Columbia. We turned the tables on our houseguest, and stayed with her in Haines. During this time, her husband was working on an Alaskan ferry boat. (We did get to meet him in Washington state before his ferry boat sailed.) As part of our visit, we took a driving trip through BC and the Yukon Territory. Incredible scenery! We even saw some animals, such as eagles, but saw very few bears.
1999
– Well, it was a pretty strange year. Bob lost his job in December, 1998, when the computer center shut down in Bay City. In March, we relocated to Maui, where Bob found employment at the Maui High Performance Computing Center. We shipped our truck by rail from Michigan, but wanted to drive the car to Oakland, California, to put it on the ship ourselves, and see some of the USA before living on an island out in the Pacific Ocean. We took the driving trip pretty fast, but we did get to stay a day and night in Yosemite. The beauty of that place is still unmatched.
Our primary activity was to get settled in, and get into the tempo of the Islands. No big vacations in 1999, due to major lifestyle changes.
We did get out to Lana'i, well worth the visit. We travelled on a friend's sailboat from Maui, and stayed at Manele Bay. The beach near the boat harbor is fantastic. Some friends got up early and hit the beach at sunrise, and got to swim with the dolphins. We just marched to and from the beach and the boat, lounging under the shade and drinking sufficient beer. The walk around the point between the harbor and beach is spectacular and a very easy hike. We hope to explore more of Lana'i in the future.
1998
– What to do during our non-boating time? Well, Sandi needed to attend more continuing education, so off we go to Kaua'i , our favorite Hawaiian Island. The trip was itself not a "trip from hell" but only a "trip from heck". We greatly enjoyed our 10 days on the island. It has changed from 10 years ago, but is still lovely.
However, the trip was punctuated by many problems. At the very start, we had a nearly 9 hour flight to Honolulu. My tailbone will never forgive me. Then we discovered that we had been booked into a hotel at the wrong end of the island. Our attempt at a one day stopover in San Francisco (love that deem sum!) was less than fun when Sandi was felled by a stomach flu. Bob managed to get out of the hotel room and visit with old friends, but Sandi couldn't even eat a cracker in that wonderful foodie town.
The Kaua'i hotel problem threatened to ruin our vacation. The wonderful people at Gloria's Spouting Horn B & B on Kaua'i, saved the day. They are a highly recommended outfit. They helped us get booked into a clean comfortable room on Poipu, about 50 feet from the beach, all at a remarkably low price. We had to give up our hotel resort at Princeville, and forfeit most of the prepaid costs.
The flu problem was solved by time. When we finally got off the airplane in Michigan, Sandi could eat again.
The Kaua'i hotel booking problem was partially compensated by a Maui hotel stay over Labor Day 1999.
We managed to get "up north" in Michigan during January. Yes, there is a beauty to winter, even though most folks have to deal with shoveling their driveway.
In July, we once again visited our favorite cruising ground, the North Channel of Lake Huron, in Canada. We spent three weeks seeing some new areas, and revisiting some old ones. The weather was pretty nice, but the wind blew a lot. In spite of that, we have a lovely time on our new boat, and spent about half our time anchored out.
October saw us in Vancouver, BC. We spent a week, stayed in a very nice B & B, and ate a lot of Chinese food. The restaurant scene in Vancouver is amazing. We had a lot of fun on the SeaBus, a "bus" (boat) that crosses the harbor from Vancouver to North Vancouver. The harbor is very busy, in spite of the troubles in the Far East economies. As in our previous visits to Canada, the people were just great. Only the climate left a bit to be desired, but what can you expect in early October. It rained quite a lot. If we lived in that town, we would be eating at Hons Wuntun House every day!
As a precurser to 1999 activities, Bob spent a few days in Maui, interviewing for a job.
1997
– Well, 1997 got us back in a traveling mood. Sandi's new profession of therapeutic massage requires her to attend regular training, so we trundled off to Cabo San Lucas, Mexico for a week of seminar and sun.
While the climate there is quite nice, we found the environment in Cabo not to our liking. There was a very young, rowdy crowd of Americans there, and the vendors were extremely aggressive. We could ignore the drunk Americans passed out on the street, but it was hard to leave our hotel room, without being hassled by people trying to sell us something. They even had a timeshare sales desk in the hotel lobby, masquerading as the "tours" desk! If we reacted negatively to this army of sellers, they just became more aggressive. Finally, our only way to cope was to ignore every person who tried to accost us about anything. Thus, we missed several interesting sights in the area, and were left out of the famous "laid-back atmosphere", as we tried to ignore everything around us.
As an example, one day we were eating lunch. As we ate, a total stranger sat down at our table without asking, and proceeded to try to sell us a timeshare condo. We couldn't get rid of her, and this intrusion ruined our relaxed lunch.
There were some good things about the trip: we got some sun, in contrast to Michigan winter; and we did get out on a boat. Cabo is a very important sport fishing center, and there were lots of fish to see. Our particular "sunset" cruise was very enjoyable. Once we convinced the Captain that we knew something about boats, he was more than generous with his time and explained with great pride all the features of the cruise boat. And, yes we did get to see some whales, completing their migration from Alaska to the Sea of Cortez.
That said, however, we have no plans to return to Cabo, which bothers our friends who own condos there. They say that you have to get out of downtown Cabo, which is easy if you have a car, but not so simple for travelers trapped by schedules and lack of "wheels".
We moved to Bay City in March, but moving yourself doesn't count as a vacation. However, just after we moved in, we took another vacation that was not a "working" vacation, and was definitely less stressful than Cabo. Back in December, we had booked a one-week's cruise on the sailing vessel Star Clipper.
This cruise ship is actually a 4-masted barkentine-rigged sailing ship. Our particular cruise started in Barbados, and we visited some of the Caribbean, including Grenada. The captain and officers prefer to sail this ship, and sail they did. They only used the engine a few minutes out of the entire week.
The staterooms on this ship are just as nice as on other cruise ships, but there are some very important plusses: casual dress code, open seating for meals, no social director, relaxed cruising schedule that does not visit large cruise ports with mall-like duty-free shops. We told the ship's officers that we were interested in boating, and were immediately offered open access to the pilot house to use their navigation equipment (as long as they weren't docking or running other difficult maneuvers). There were some port visits (we enjoyed a day on Grenada), but for most of the week, we just spent long, lazy days and nights on deck watching the sails billow under sun and stars. We saw the "green flash" twice, the first two that I had ever seen, and Sandi's second and third. We worked with another boater as he shot the sun with his sextant on March 21st, the Vernal Equinox.
Our event for the Summer, was a two-week boating trip on Lake Michigan. We had never boated there, and were curious to see the Door area. Lake Michigan had other plans for us, however, as the weather was pretty bad. Our most pleasant evening was spent at Boyne City, a very nice destination winter or summer. Early in the trip, we attended the Great Lakes Cruising Club rendezvous at Bay Harbor (near Petoskey) for 4 days, and had glorious weather. Of course, we were tied up for all 4 days. When we left, the lake turned nasty, and we had to spend a day and night on Beaver Island. It is well worth a visit, even if unplanned. Our next bumpy voyage took us to Fayette, Michigan, which is worth a detour by land or sea. Our final two days were spent at ports on the Wisconsin coast.
Manitowoc is a great town in every way, but is better yet for a wonderful maritime museum. It has a WW II submarine tied up by the museum, that was actually built in Manitowoc. We also bought a tape of the Happy Schnapps Combo performing their now-famous "I Don't Wanna Do Dat".
Port Washington is another nice smaller town, just north of Milwaukee. Interesting old architecture, an excellent marina, and Smith's fish restaurant. One morning near the end of our trip, the lake laid down and was flat. We wasted no time, and took off as fast as we could, got back to Luddington, Michigan, put the boat on the trailer, and headed for home. We now understand why people speak of Lake Michigan with such awe.
Our final big boat trip of the season was to trailer our boat to Port Severn, Ontario, and run down the Trent-Severn waterway as far as Peterborough. This was around Labour Day, so some things were closed, and the system became remarkably empty after that Monday holiday. There was nice fall foliage here and there, combined with unmatched scenery. For us, this was a chance to revisit this beautiful area that we had seen only briefly in 1995. Again, we cannot rave too much about this area, whether visited by boat or car.
Sometimes the spectacular sites you travel to see are already in your own back yard. About the time we put the boat away for the winter, we had spectacular fall foliage in Bay City.
1996
– Well, 1996 couldn't match 1995, but we worked on it anyway.
Our boating adventure for the year did not cover the entire Great Lakes, but included two weeks on the North Channel in late August. Now, August is not considered to be the best time, but July had been the pits, and most of the "serious cruisers" had left by August 1st. We had wonderful weather, and many famous North Channel places almost to ourselves. Not to mention the great Canadian ice cream. We spent a night at The Pool at the end of Bay Fine, and only had to share it with about 6 other boats. Our night at Fox Island was punctuated by strong winds and a loon, that swam round and round our boat and voiced its haunting call nearly all night. Our favorite anchorage was Beardrop near the Whalesback Channel. We picked wild blueberries on the rocky shore and then enjoyed blueberry pancakes for breakfast. We will return.
During this year, we joined family members in Branson, Missouri. It was a great trip with us stopping in St. Louis to see the railroad museum, and then driving down to Branson. We had never been in the area, and it was very special.
1995
– In February, we took advantage of some really cheap airline tickets and traveled for 16 days in The Netherlands and Belgium. We went everywhere on trains, and most of our entertainment and meals took place in bars. Bob, at least, was trying to taste at least one each of all 300 different kinds of beer brewed in Belgium (he did not succeed, but not for trying). The food was fantastic, even in bars, and the beer was wonderful. The people in Flanders were especially kind to us, since we could not speak Flemish. It rained and rained.
Starting June 1st, we traveled for 45 days crewing on the recreational tugboat Big Toot, passing through 1,500 miles of the Great Lakes and its once-in-a-lifetime opportunity. Thirty days of our 45-day trip took place in the province of Ontario, and we found the people in Canada to be wonderful, friendly, and helpful. The food was great, especially the ice cream! We could write a book about this trip (and we are).
If the tugboat trip were not enough, just before Labor Day, we cruised in our own boat on a 2-week trip through the Great Lakes, to the old Eire Canal in New York state. Our trip ended in Ithaca, where the boat was put back onto its trailer. Later the trailer was hauled back to Michigan [definitely not a trip for the squeamish! We now have even more respect for long-haul truckers] The Erie Canal is to be recommended to anyone who wants to lower their blood pressure and just drift along. The people in the small towns in upstate New York were uniformly nice and helpful, and the scenery was remarkable. You can rent boats and cruise here, if you don't have a boat of your own, or it is inconvenient to bring it along.
1994
– While really a family visit trip, we did spend 3 weeks driving through Florida and other parts of the South. Every Interstate exit had a different rib place (our personal best was at an offramp in Macon, GA). This trip was an opportunity to study the areas for possible future retirement. A lot of the trip, however, was time visiting with relatives.
[After we moved to Michigan, we visited several places in the state. This is in contrast to having done very little touring in Minnesota, during the 5 years we lived there. We traveled a great deal between LA and San Francisco, when we lived in California. We did manage to visit that area between those two large cities, unlike many folks who blow along I-5 and never get off except to empty out and fill up.]
1993
– Between jobs, and moving from Minnesota to Michigan in May, we took perhaps the greatest vacation of our lives. We rented ("hired", as they say) a boat on the River Thames in England. We have some photos on our web page.
This is a wonderful way to see the countryside, as evidenced by the great numbers of locals who enjoy this type of vacation every year. The pace is slow (the boats can only make 4 miles per hour), and there is either a view (farms, churches, villages, stately homes) or a pub around every bend. While rainy, we found late May was showing her very best blooms. All the birds in the river seemed to have babies in tow, from the stately swans (royal property) to the smallest mudhen. This type of travel is definitely a blood-pressure lowerer, if there ever was one. Cheaper than renting a car and paying hotel (or B & B) bills, too. Fuel was very reasonable. We can recommend this trip for anyone, even novice boaters!
On our own new SeaRay boat, we took a trip through the Inland Waterway of Michigan. This is an area worth visiting by car as well. The lakes at the very tip of the Lower Peninsula (Crooked Lake, Burt Lake, Mullet Lake, Indian River, Cheboygan River) are beautiful. They are popular summer areas, and there is an increasing number of year-round residents.
We enjoyed a few days just before New Years in Toronto. We fell in love with this city. Remember, this is a statement from two confirmed country-dwellers. The city is cosmopolitan, diverse, clean, and efficient. We believe that we can make a valid comparison between Toronto and New York City, and Toronto wins.
1992
– February of this year found us on a plane from Minneapolis to Munich, and then by bus to Innsbruck, Austria. It all started back in late 1991, when we found out that a local Twin Cities ski club was sponsoring a trip to Innsbruck. The deal was too good to pass by, even though we don't ski. We had a pre-paid hotel room for a week, so we enhanced our experience by buying two Eurrail passes. Every day, instead of hitting the slopes, we got on a train to a different alpine (or nearby) destination. One day it would be Venice (clear and cold!), another day Salzburg (so cold that our cameras froze up). We also made it to Munich (great museums!), Zurich (fun boat ride, using those Eurrail passes), and Garmisch-Partenkirchen (gemuetlich). The rail trips were the greatest, with fantastic scenery, and the trains were nearly always empty.
Before the big layoffs, during the period around Labor Day, we drove out to Seattle from Minneapolis. Sandi's mother rode along with us for most of the trip. We did not know it at the time, but this was her last long car trip with us. It was a very different experience to travel as adults, unlike those long, long trips we took as children.
This trip included the Black Hills (for us, a previously undiscovered gem), and Yellowstone (my first time). Mount Rushmore was awesome, and the setting is remarkable.
We drove into Montana, and took the Beartooth Pass highway, south into Yellowstone. If you like to drive, and enjoy the mountains, this drive is for you! Don't look down too often, however. Take a lot of pictures. Yellowstone was great, especially after we had received some good advice on the Net about visiting the "lesser" geysers and hotsprings. Wonderful, but be sure to wear good walking shoes. The worse part of Yellowstone was the hordes of tourists who would stop their cars whenever they saw an animal (any animal). The scars left by the big fires were awesome, but you could see plenty of new life poking through the ashes already.
Seattle was great! We particularly enjoyed taking the ferry boats to and from outlying areas. One highlight was our trip to Bremerton and back (we didn't get off, just enjoyed the very inexpensive "cruise"). Another visit that we had never done before, was to walk around the Ballard Locks. We were able to chat with the deck crew of an Alaskan-bound cargo ship, as it was lowered down to sea level. We later traversed the same locks on one of the local cruise boats, and found the entire trip to be fascinating.
Of course, Seattle is an important place to eat and drink. The local boutique beers are great, and the salmon is not to be missed. We indulged several times in our favorite Chinese deem sum at some very good restaurants. The height for us was dinner at Iver's Salmon House. Not only was the food excellent, but the views of the many, many yachts passing by our window were awesome in their own way.
After Sandi was laid off from her job in Minnesota, we took our second trip to Hong Kong. We had trouble getting air tickets for early December, which turned out to be a blessing. We were forced to take one leg of the flight on Cathay Pacific Airlines. I've simply never been on a more luxurious Coach flight! I sometimes wonder how they treated the 1st Class passengers, considering how royally we were treated in the cheap seats! Now that is a airline!
Needless to say, Hong Kong was cool, misty, and illuminated by millions of Christmas lights. All the high-rise buildings had enormous holiday decorations, and many people (including us, of course) walked along the promenades every night, gawking at the lights, and enjoying the harbor views. This trip included an experience we has passed up the first time: The Land Between tour. This tour, organized by the Visitors Bureau, is well worth the day it takes to see the many outlying parts of the "colony". On the food front, we were a little more savvy this time, and found out the best cheap places to eat. Our splurge was at the Regent Hotel "coffee shop" in the lobby. The windows in this lobby rise up many stories, and the views of the harbor,
1991
– Our special trip this year was our October journey to Hong Kong, the first time either of us had been in the "Orient". Nothing could prepare us for this experience, but we loved every minute. Not only did we become familiar with the "colony", but also took side trips. One was to Macao, which was far more "exotic" than Hong Kong. The big side trip was a quick day trip into the Mainland. The culture shock of being in the strip between Hong Kong and Canton was pretty heavy, but we had a bus to ride (hide?) in, and we took lots of pictures. By the way, we were the objects of long stares of disbelief far more times than we gawked at, and snapped pictures of, the locals.
We originally decided on a Hong Kong visit, because we like to make and eat Chinese food. The opportunities to eat there were beyond measure, and the food was fantastic. On this trip, we walked around the Peak area, enjoying the wonderful views. The air was quite clear, which is more common in October. On a later trip (1992), the mists were too thick to see much of the views. We fell in love with Hong Kong harbor. The endless procession of boats, from the tiniest one-oar dinghy, to the biggest cruise ship, was unbeatable. The show goes on continuously. Oh, and the lights….. Hong Kong must has a bigger light bill than Las Vegas.
1990
– In December, we had to get a leased car back to California from Minnesota. We decided that this would be a good time to have a vacation in the "warm and sunny" west. We dropped off the lease car in Southern California, and rented a car to take us north up the Gold Coast. Another evening in Cambria, and then the "famous" Highway #1. Our final destination was the Beltane Ranch in the Sonoma Valley. We enjoyed our B & B experience just sitting and reading, but added plenty of winery tours and good food to the mix.
However, the "warm" part of the trip was not to be. We left Minnesota with 40 below zero weather, and it never warmed up, even down into Texas and Oklahoma. The capper was waking up to, what else, 40 below zero weather in Gallup, New Mexico. In California, all of the citrus and palm trees had died. It was a strange feeling to revisit an area that was previously so green in winter. Now it was all nearly uniform gray.
1989
– We drove (and rode trains) around Great Britain for a couple of weeks in the fall. We had a very nice pass called a BritRailDrive pass. During the two weeks, we had 7 days of rental automobile, and 7 days of rail travel. During this trip, we visited Henley, and found out we could rent boats on the River Thames (which we finally were able to enjoy in 1993).
Our first train trip took us all the way from London to Inverness on the overnight sleeper. We drove around some of Scotland, enjoying the rough scenery and the beautiful western seacoast. We took the train out to Mallaig through some awesome landscapes. I had been in Glasgow many years before (1972), but an attempt to revisit this interesting city proved fruitless, since the area had become so crowded and congested. We fled there and spent two wonderful days in Edinburgh. During our stay in Scotland, we got to watch the awesome destruction of the San Francisco earthquake on British TV. Taking the train from Edinburgh to York was great, and our driving trip of the Yorkshire Dales was not only scenic, but punctuated by the warmth and friendliness of the people we met. The car we picked up in York was so great, that we drove it (very fast) down the motorway, into Wales (more spectacular scenery), and all the way south to Torquey. Our final stage of the trip included several day trips to London by train, but the big city had lost its luster. The people and landscape in the country had taken our hearts.
1988
– Our February trip to relocate to the Twin Cities (Minnesota) should probably not be considered "travel", but we managed to make some great stops. For instance, we spent an afternoon at the Grand Canyon, and saw both the great scenery, and the smoke that was obscuring the Canyon (caused by coal power plants in the 4 Corners area). Some business associates suggested a great place in Albuquerque for green chile, our first experience with this wonderful food group. Using the book "Road Food" (now titled "Eat Your Way Across the USA") by Jane and Michael Stern, we found fantastic Chicken Fried Steak in Oklahoma, and celestial ribs in Kansas City. We don't leave home without this book (or later versions), and we've never been disappointed with their suggestions. The "Roadfood" crowd is now on the web, and well worth a visit.
Took a car trip over Christmas to New Orleans from the Twin Cities. We discovered that everything closes down both on Christmas Day and the day after, Boxing Day. Thus, we had to wait 3 days to get any oysters. Had a great time, and then drove home back through Arkansas to see family.
1987
– In March, we revisited our favorite island, Kaua'i. Spent two weeks and really got to know the place better. Our previous visit had been only a few days. Time, and a major hurricane have not changed our love of this island.
In the fall, we visited the East Coast for family reasons. Not to be tied down, however, we rented a car and struck out for New England. Stayed one night in Salem, Mass., in a very spooky old B & B (just 2 days after Halloween). A couple of days in Boston were lots of fun, and we really dug into the oysters and other goodies at Durgin Park and the Union Oyster House. Our path took us up into Maine, going as far north as Boothbay Harbor. The return trip saw us driving back through Boston, down Cape Cod, and into Rhode Island. We enjoyed the coastline in that area that included Rhode Island and Connecticut. This trip was over much too soon for us.
1986
– For Bob's 40th birthday, he was whisked off to Hawai'i. We hit Oahu and Maui, and really enjoyed the Islands, especially when we got off the main road and hiked or just sat and watched the sea crashing against the ancient lava. This trip was in February, and we had to contend with the "snow birds" who filled the hotels. It was ironic how many people we met who had never been outside of the hotel bar and swimming pool area.
One of the more amazing experiences on this first trip, was our drive up to Haleakala to see the sunrise. Not only was the sunrise spectacular, Halley's Comet was still in the morning sky. We brought binoculars to see the event, and had to lend them to all of the other tourists who didn't even know that the comet was in the sky!
Well that trip was so much fun, that we did it again in October of 1986. We visited the Big Island and Kaua'i. We decided that Kaua'i was our "favorite" island, and nothing since has changed our minds [even 10 years' living on Maui].
During this trip, we discovered the Hiking Hawai'i and Hidden Hawai'i books. Highly recommended…
1985
– Near the end of the summer, we drove in Sandi's new car to Ashland, Oregon. This was both to "relive" Bob's 3 summers there, and to enjoy the 50th Anniversary of the Shakespeare Festival. In spite of a major car breakdown (Thanks, Lee Iacoca!), we finished up the trip with a wonderful Labor Day weekend in San Francisco. During this time, we discovered that there was to be a seminar later that year in Ashland on how to run a B & B. We were toying with the idea of scrapping the "rat race" and running a B & B, so this was a chance to learn as much as we could about it.
In December, we returned to Ashland to attend the B & B seminar (lots of snow!)
1984
– We visited San Francisco several times on "getaway mini-vacations". Discovered a small boutique there called Victoria's Secret.
Once, we went to San Francisco on trains, as part of an excursion with the Orange Empire Railway Museum. This was during the period just before the Cable Cars were to be closed for a year of restoration work. We endured a long, tiring day riding on private cable and trolley cars throughout the City. Our private tours included some track sections, both cable and trolley, that had not been used for nearly 30 years.
Attended the Mensa national AG in San Francisco, staying at our favorite hotel (Chancellor). We don't remember the time of year, but the Gay Pride parade took place (passed right by the hotel) during this time. Learned about the Obrero Hotel, and stayed there another time, discovering that their plumbing system was not good. However, their food was spectacular. That trip was done to attend a friend's wedding, but we still found time to enjoy the City, too.
1983
– Yosemite in summer (once with Sandi's parents, and another time just the two of us). A longer winter trip included the Gold Coast and Cambria (we've spent a lot of time there!), the Gold Country, and Tahoe, and the capper: the Ahwane Hotel at Yosemite in winter. This is one of the few times we splurged on hotels (Hawai'i was another example), but this was worth it, and cheaper than you would think, due to the off-season rates.
On the way north to Yosemite, we visited Andrew Quady, who attended Ganesha High School with Bob. His winery is very good and we continue to recommend his dessert wines to everyone.
Wine Country tour together, with our friend George Ronay as tour organizer and leader. Stayed at the most luxurious hotel we'd ever stayed in: The St. Francis in San Francisco (all part of the tour).
1982
– Quit Mensa, no more Asilomar trips.
1981
– Attended our last Asilomar Mensa event (we didn't know it at the time). During the driving trip north through Cambria, Bob proposed to Sandi on Moonstone Beach. Romantic!
Got married and our "honeymoon" was a 3-day cruise off the Mexican Coast. We really didn't enjoy it, and we never got off the ship in Ensenada. Given our queasy introduction to boat travel, it is a wonder that we later bought a boat and have done our own cruising! Needless to say, we strongly resisted ever booking onto a cruise ship again, after our experience in '81. [Oh well, we finally broke down in 1997 and tried again. We ended up loving the Star Clipper. After retrying a cruise in 2003, we've been cruising ever since.]
Not sure of the time, but we were able to enjoy some long weekends in such places as the Gold Coast, and San Diego. Sandi was running a business, so we really couldn't take long vacations.
1980
– We drove to Las Vegas during the holiday period, in Sandi's new car. Near Hoover Dam, we were rear-ended, and her new car nearly totaled. We had to fly home, and it took months to get the car repaired. Whiplash took its toll. We learned how to shoot craps properly during this trip, and won dinner money several times over.
Another Asilomar annual event with Mensa over Labor Day.
Sandi had to attend a seminar in the Bay Area around Christmas, and Bob wanted to visit the Wine Country. So he drove up and stayed in the Napa Valley, tasting at the nearly-closed wineries. Sandi flew up to the Bay Area, attended the seminar, and they met up for a nice drive back to OC.
1979
– Bob and Sandi were truly together, but Sandi's business prevented her from taking any vacations. We learned the "Fine Art of Taking Long Weekends". Remember folks, time is the precious commodity. Money is good, but it can't buy time, ever.
The now annual trip to Asilomar was preceded by a stay in Cambria on the Gold Coast of California. We managed to also visit some wineries.
1978
– The famous Labor Day meeting of Bob and Sandi was mixed into the heady brew of a retreat at Asilomar on the Monterey Peninsula. The setting is unmatched, and the facilities excellent. While this was a large group get-together (Mensa), we found each other, and sparks flew. We found that we both enjoyed dining (no dancing), and got away from Asilomar for several evenings in Monterey or Carmel for great scenery and good food.
Soon thereafter (October), Bob took a previously-planned vacation (alone) to Europe. With a Eurrail pass in hand, he saw several countries he had missed 6 years before. The entire continent had changed, however, during the ensuing time. In addition, he came down with a dangerous strain of the flu, and ended up with pneumonia. Not one of the better endings to the travel stories this time.
1977
– Bob took several winery tours during this time, since he was getting more into California wine. Winter was the most ideal time, with the vineyards wearing their frost and green grass outfits, and wineries being the most friendly to the few visitors. Unfortunately, some of the better restaurants were not open during the holiday period.
1976
– Not exactly a travel story yet, but Bob broke his leg just before the start of summer. Thus, very little travel, and he had to spend most of the summer watching the 4th of July (200 years!) events, and the Olympics on television, and sweating. In the fall, however, he was able to visit his brother in New Orleans, and enjoy some very, very good food, while hobbling around the French Quarter on crutches.
1975
– Currently nothing here.
1974
– Early in the year, Bob and a girlfriend revisit the Central Coast, including Esalen and Tassajara Hot Springs. They continue driving on down to Southern California. They are visiting Disneyland on the day Nixon resigns.
Mid-year, Bob relocates back to So. Calif. The drive down the Coast was punctuated by two events: his '68 Volkswagen bug threw its fan belt (not an uncommon event) on Highway 101, and he was passed by a car towing a trailer at an excessive speed on the same road. Thirty minutes later down 101, he came upon the car and trailer upside down with injury and destruction everywhere. Certainly an object lesson there.
1973
– European trip for Bob finally ends with re-entry into the US. He manages to make his way to New Orleans about the time of the Mardi Gras, and his brother and sister-in-law help him learn his way around town.
Bob migrates to the Bay area for a few years. Not much travel, but a few items show up. He attended a seminar at Esalen, and took part in a strange trip with friends to the northern Nevada side of Lake Tahoe.
1972
– Bob's big trip to Europe. He traveled for 9 months and covered a fair amount of territory. All triteness aside, it was one of those life-altering experiences. It was also the type of trip that probably cannot be repeated later in life. He traveled on the cheap, but still managed to learn more about wine (like how to fall into the gutter gracefully) and food than he ever imagined. Don't put it off, folks! Carpe Diem!
1971
– Late summer, Bob drove up the West Coast as far as the central Oregon coast. This had been planned as a trip to Vancouver Island, BC, but the plans were wildly changed at the last minute. Before he left the Bay Area, he spent several days camping at the Renaissance Pleasure Faire in Novato.
This Christmas, Bob's family flew to New Orleans to visit his brother. It was Bob's first trip to the Big Easy, and he was much impressed. He and his girlfriend had dinner Christmas Eve at one of the better restaurants (they could not get into Antoines), and he paid the princely sum of $50 for dinner for 2 (drinks, all the trimmings, including Bourbon ice cream for dessert). It is unlikely that this dinner can ever be repeated, either in quality or price.
1970
– Some time in the Summer, Bob joined a hiking group in the Sierra Nevada mountains south of Lake Tahoe. It was interesting sleeping in a tent at 8,000 feet. Unfortunately, he, and everyone else, contracted giardia from the water and suffered greatly.
1969
– This was quite a year for everyone. Enough college! Bob bailed out of Eureka and the Bay Area. He took a job in Southern California. For the rest of the year, most of his travels were on business, but he managed to see the wine regions of Northern California, and visit friends in the Bay Area.
1968
– Relocating from Boston to Sacramento (actually nearby Davis), California, Bob drove straight through with a college buddy. This was a most difficult and strange experience. There were still Burma-Shave signs on the highways, but for the most part the Interstate system had taken over travel. Don't try this at home kids. Fatigue took its toll. Paul Simon was right in the song "America".
This summer, Bob (not having wheels) does a lot of hitchhiking from Davis to Berkeley, Calif, and back. Many interesting events happen, and much rapping takes place.
This fall, while trying to continue studies at Humboldt State College (way up there in the Redwoods), Bob spends a lot of time hitchhiking between there and Berkeley. Even more interesting trips occur, such as sharing a car with a group of surfers who happened to be lumber mill workers. They were on their way down to Santa Cruz, California, to catch the waves.
And by the way, the area of Oregon and Northern California coasts are very beautiful, then and now.
1967
– Bob took a Spring Break trip (literally) from school in Riverside, California, to San Francisco. The trip did not follow the normal highways of California. The loveliest sight was coming over the coast range into Watsonville in the fog. The green was intense. Bob took infrared color pictures. Paul Simon was right about "Cloudy".
This was the last summer for Bob at the Oregon Shakespeare Festival. Southern Oregon left a lasting impression on him. This is one of the possible places he would love to retire. Travel to and from the Festival was always interesting, since it punctuated the end and start of school years. For instance, the 1967 trip back home required a long stopover in San Francisco, where the summer of "love" was in full swing.
1966 –
The Oregon Shakespeare Festival again, in Ashland, Oregon. Bob drove himeself up this time.
Christmas in New York City, an unforgettable experience. Bob had only seen the East Coast in the DC area before. This was very different, and very heady. In many ways, this was the tail end of the "old" New York City, cultural center of the United States (especially in the 1940's). Things changed quickly, as Bob noticed in the 1970's. The City is very much different today.
1965
– Bob's first summer (of three) at the Oregon Shakespeare Festival in Ashland, Oregon. This year was a threshold between the "old" and "new" eras for the Festival, and he got to see the changes happen. The trip up to the festival was Bob's first commercial airplane trip, and it was a doozie. The short-haul flight from San Francisco to Medford on United Airlines was on a DC-3!
1964
– Bob drove himself up to Stanford for a summer program in theatre. The Oregon Shakespeare Festival was presenting plays early in the season (before opening their regular rotation in Ashland, Oregon). (He also took a summer course in the Physics Department, which was helpful to his major requirements at UCR.)
This was Bob's first driving trip alone, and the scene at Stanford was unique. He visited San Francisco a few times this summer, and attended the Berkeley Folk Festival for a day. Herb Caen was writing a column in the newspaper, and a music critic for the paper pointed out that there was a group called the "Jefferson Airplane" performing in The City.
After summer school, Bob and a friend drove up the Oregon Coast. The loop took them from Ashland up the central route, to Portland, and then down the coast. Camping was cheap or free, and the scenery was beyond description.
1963
– As part of a youth organization, Bob got to fly to Washington, DC, and Annapolis, Maryland. A very interesting experience, and the first time that Bob had ever been in an airplane. It was also his first visit to the East Coast.
Turns out that the next day after his visit, the famous Civil Rights March took place. Bob missed seeing Martin Luther King speak (and Bob Dylan perform) by only one day.
At the start of the school year, Bob accompanied a friend, as his father drove us both up to Berkeley to look for housing and get the school year started. Bob traveled back to start his first year at UC Riverside. The friend's father had been stationed in San Francisco in WW II, and he took us to several old haunts in The City that were still there. These places are gone now, razed by redevelopment south of Market Street. It was a real experience to see the "old" San Francisco.
1962
– Bob took part in a National Science Foundation summer program in San Jose. This was the first time away from home, and was a real eye-opener. Bob got a taste of the college life, and suddenly decided that High School was the pits. He had to attend another year, however, before he could get back into the college life. During this summer, he saw a baseball game at Candlestick park, and saw Willy Mays hit one out (deep center field). A chicken got loose from somewhere, and had to be cornered and grabbed in the bull pen area. The Giants beat the Dodgers.
Oh yes, on a side-trip to San Francisco, Bob bought his first guitar in a pawn shop. He then proceeded to try to play it, in the belief that it would be a "babe magnet".
1961
– Nothing for now.
1960
– During the late 50's, Bob traveled with his family on some trips to Arizona and Utah. It was his first visit (of many, now) to the Grand Canyon. They saw Zion and Bryce Canyon parks, as well as the just-completed Glen Canyon Dam. On one winter trip, they drove through the snow-covered roads north of the Grand Canyon. But, the road into the North Rim was closed for the season. Seeing Bryce Canyon in the winter was awesome.
1959
– See 1960 for Arizona travel during this time period.
1958
– Nothing for now.
1957
– Bob's family drove from the LA area to Seattle and back, towing a travel trailer. Fascinating experience. The time period can be accurately determined by the fact that the San Francisco cable cars were about to be destroyed, and a petition (and local election) was in full swing to protect them. This was the "old" San Francisco, before the truly large high-rises. No freeway blotted out the old Ferry Building. Fisherman's Wharf still had fishing boats bobbing in their slips.
1956
– Family vacations in the 1950's, included tent (and trailer) camping in Yosemite. In the early 50's, we camped by the side of the Merced River. To get the campsite, we just drove our trailer into the Park, and checked at the Ranger Station for a spot. Try that in the 21st century! On one trip, we pulled the heavy old trailer up Tioga Pass on the east side of Yosemite. That was an ordeal, not only because of the summer heat, but the grade of the pass caused the car to overheat countless times.
Some of the old original Yosemite Village was still standing at this time, and they did the "fire fall" every evening. On another trip, we visited Kings Canyon Park. That visit was not as memorable as Yosemite.
1955
– In the 50's, we often camped (with a trailer or tent) in Carpenteria, California, along the Gold Coast. Bob remembers us camping for a week, while Dad was working, and then he'd join us for the last weekend of the trip. This was the time when Bob, goaded along by his brothers, tried to outrun the Coast Daylight train. Fortunately, the train outran us….
1954
– See 1955 for some family travels.
1953
– See 1955 for some family travels.
1952
– See 1955 for some family travels.
1951
– See 1955 for some family travels.
1950
– See 1955 for some family travels.
Table of Contents
1950 – 1951 – 1952 – 1953 – 1954 – 1955 – 1956 – 1957 – 1958 – 1959 – 1960 – 1961 – 1962 – 1963 – 1964 – 1965 – 1966 – 1967 – 1968 – 1969 – 1970 – 1971 – 1972 – 1973 – 1974 – 1975 – 1976 – 1977 – 1978 – 1979 – 1980 – 1981 – 1982 – 1983 – 1984 – 1985 – 1986 – 1987 – 1988 – 1989 – 1990 – 1991 – 1992 – 1993 – 1994 – 1995 – 1996 – 1997 – 1998 – 1999 – 2000 – 2001 – 2002 – 2003 – 2004 – 2005 – 2006 – 2007 – 2008 – 2009 – 2010 – 2011 – 2012 – 2013 – 2014 – 2015 – 2016 – 2017 – 2018 – 2019 – 2020 – 2021 –
Technical Information
Uses PaperMod theme of Hugo (see footer of this page)