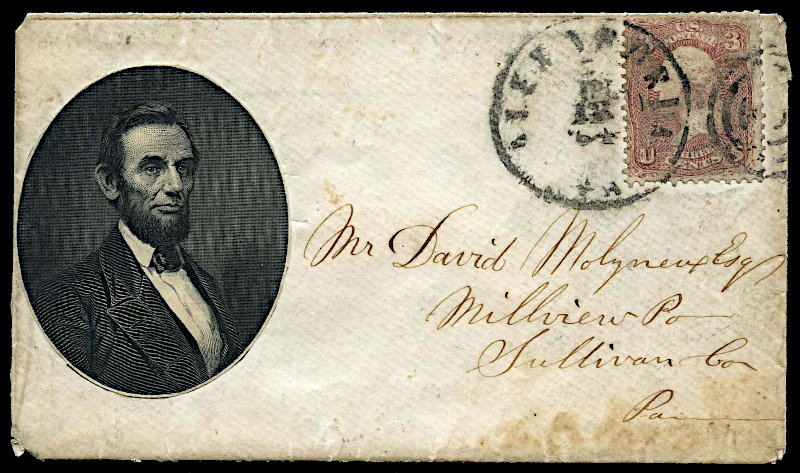 Introduction – The internet has been very helpful to the hobby of stamp and postal history collecting. Over the years, I've found links to interesting web sites that support this great hobby.
My Links
Check (me) Bob Swanson's First World War Postal History web page for links that relate directly to that research, and my new books on domestic military camps of WW I.
General Links
Click Here for links to Philatelic Societies.
For a list of many collectors and dealers, try: Collecting Postal Stamps
The United States has a National Postal Museum in Washington, DC. We have visited, it is a great experience.
StampBoards is a great discussion group for world-wide collecting interests.
Collectors of covers and postal history often need to understand how items were dated. Various nations have over the years, used different calendar systems. These links should help you with everything you would ever want to know about calendars, at The Calendar Zone and Calendars Through the Ages.
Please visit the Machine Cancel Society web page.
Pacific Northwest Philatelic Society
Personal Pages
Excellent Website for U. S. Stamp Illustrations
Excellent Web Site for Early US Stamps, including the Second Bureau Issue (1902)
The United States Revenue Stamps of 1898
Here is a monumental work-in-progress of Danish Postal History
Check out the RPO Postmark Page!
Philatelic Societies
Commercial Pages
Identifying the U. S. Washington-Franklin Issues
Pricing the U. S. Washington-Franklin Issues
U. S. Postal Bulletins Online Important historical info at your fingertips!
Jim Mehrer sells both postal history and materials. He also runs regular auctions.
Jim Forte has a deep stock of postal history material. He is maintaining an online list of all US post offices.
Richard Frajola's Philatelic Website includes a discussion board and many collecting resources.
Gary Anderson offers state postal history.
Stamp Shows and Stamp "Yellow Pages"
Collectable Information Pages
Preserving Collectables (National Postal Museum)
Scanning Resources
Scanning covers or stamps? The following link is for some guidelines I wrote for submittal of material for the Military Postal History Society website. The information should be helpful, regardless of the final venue for your covers and stamps.
More Links