2004 Panama Canal Cruise -- Christmas Onboard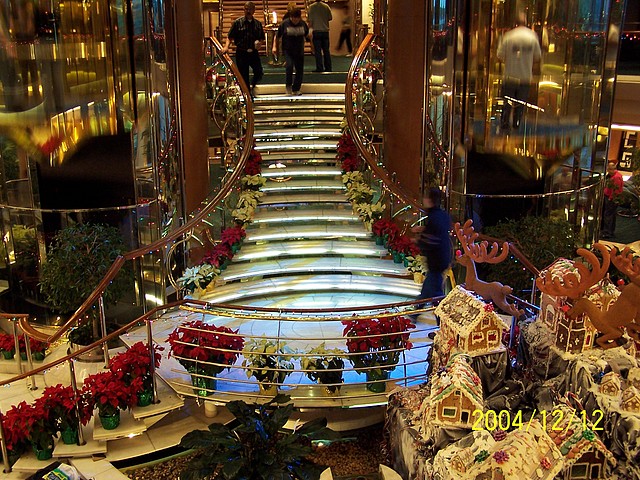 We enjoyed Christmas at sea onboard the Legend of the Seas. The ship was decked out for the holidays and the dinners for Christmas Eve and Christmas Day were special. The restaurant crew sang for everyone, and Santa made a special visit to the ship.
Not to be outdone, we decorated our cabin door with seasonal items, such as "Nalani" our hula lady in holiday colors. A bit of colored tinsel added to the festive look.
These pictures were taken primarily with our new Kodak DX6490, which we love. The 10x optical zoom is great, and the electronics do a fine job of automatic adjustment and flash operations.
NOTE that these photographs are Copyright©1998-2019 Robert and Sandra Swanson. I greatly appreciate people viewing the photos, but not stealing them. If someone is interested from a commercial point of view, please contact me.

CLICK ON THE THUMBNAIL IMAGES TO VIEW A LARGER IMAGE