Photos from Bay Harbor, Michigan Boating Trip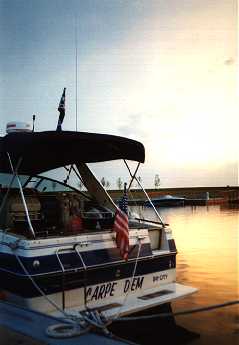 Introduction -- Here are some pictures taken at the Great Lakes Cruising Club rendezvous in 1997. This event took place at the Bay Harbor marina, near Petosky, Michigan, located on Lake Michigan.
Copyright © 1997-2019 Robert Swanson
This web page uses the 'Power of Em' page layout as described on my 'Power of Em' description page. Original code by Louis Lazaris.
More Links