2006 Pride of Hawai'i Cruise, San Francisco Bay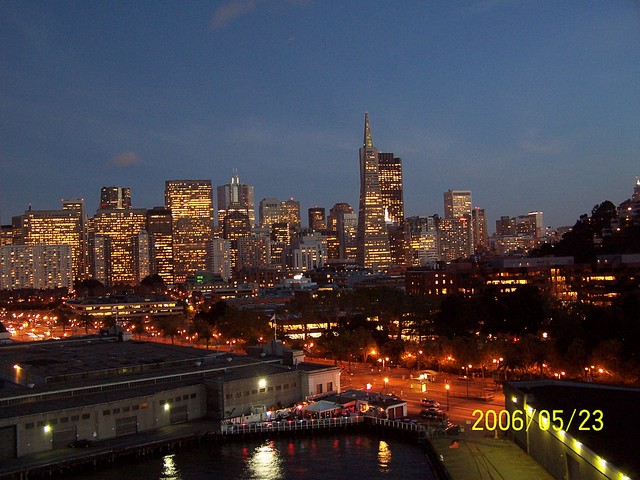 San Francisco has two cruise piers, but on the day we arrived, they were both busy with RCCL cruise ships. The sister ships Seranade of the Seas and Radiance of the Seas were in port, getting ready to head north to Alaska and their summer operations.
We had to wait for the Serenade to leave, so we could take up the secondary pier for a few hours. We took on about 1,000 more passengers and headed out that night. Too short a time to really enjoy San Francisco. What we did enjoy was a perfect day on the Bay. Rare is the day when the Golden Gate is clear of fog, and the sun shines on the beautiful City.
Just before we left, we were able to get some photos of the city at night. Very impressive. So began 4 1/2 days of crossing the Pacific to the Islands.
NOTE that these photographs are Copyright©1998-2019 Robert and Sandra Swanson. I greatly appreciate people viewing the photos, but not stealing them. If someone is interested from a commercial point of view, please contact me.

CLICK ON THE THUMBNAIL IMAGES TO VIEW A LARGER IMAGE