Entering Sydney Harbor, 2016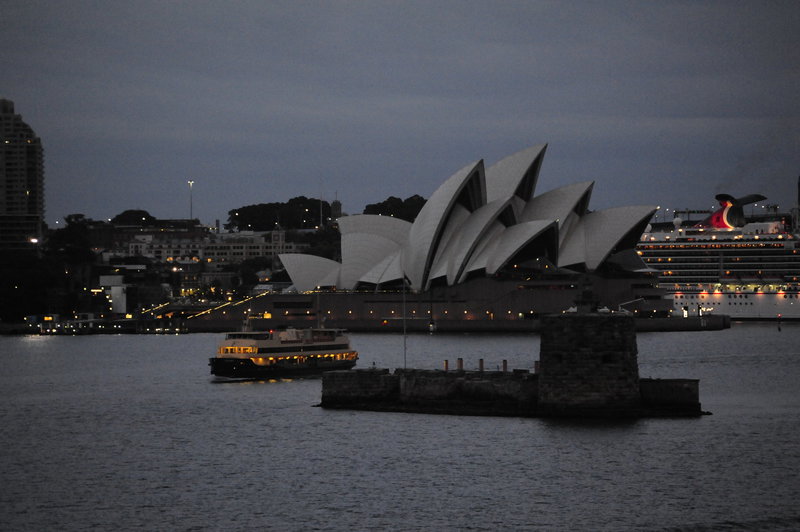 We spent 5 months both taking cruises and staying in Australia during 2016-2017.
First, we took a cruise ship over to Sydney from the U. S., continued around the entire continent for a month, and then spent 2 months living in Sydney and Melbourne.
During that time, we enjoyed these two very interesting cities, and took a short Holiday cruise around Christmas to New Zealand and back.
In January 2017, we took a cruise ship back to the U. S. Total time out of the country, 5 months; total time spent on ships, 3 months.
These photos were taken during our first entrance into Sydney Harbor in mid-October 2016. We entered at night, and the photograph opportunities were great. The entrance to this harbor is one of the most spectacular in the world.
These photos were taken with the Nikon D700 at high-ISO settings.
NOTE that these photographs are Copyright©Robert and Sandra Swanson, 2016-2020.
I greatly appreciate people viewing the photos, but not stealing them. If someone is interested from a commercial point of view, please contact me.

CLICK ON THE THUMBNAIL IMAGES TO VIEW A LARGER IMAGE