Downtown Ogden, Utah, 2014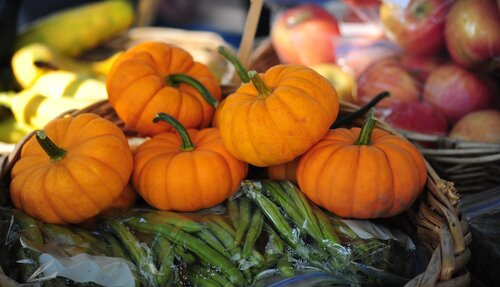 During our travels in the motorhome, we often visited family in Ogden, Utah.
During one late summer visit in 2014, we all traveled downtown to a weekend street fair and farmers market. It was a great photo opportunity.
The old downtown has been restored, and is definitely a destination at night (lots of bars).
They hold the farmers market regularly for weekend attendance.
I used the Nikon D700 for these photos, using a 70-300mm Sigma macro lens (oldie). The closeups of the food items looked a lot better with this lens, than the 'usual' Nikkor 70-300 lens I would use.
We took photos here and in the train station area, where there are some excellent museums.
NOTE that these photographs are Copyright©Robert and Sandra Swanson, 2014-2020.
I greatly appreciate people viewing the photos, but not stealing them. If someone is interested from a commercial point of view, please contact me.

CLICK ON THE THUMBNAIL IMAGES TO VIEW A LARGER IMAGE