Photos of Dennis and David Kamakahi from 2007 Concert in Maui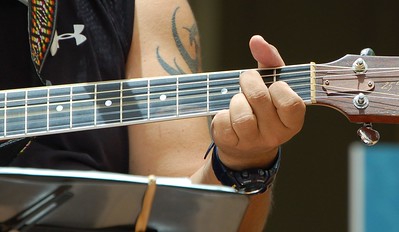 We had the wonderful experience of an afternoon concert by Hawaiian musicians Dennis and David Kamakahi (father and son). They were performing at a local shopping mall on Maui in 2007, which is quite a common venue for musicians and dancers in Hawai'i.
We had some time, so we attended with our cameras ready. The music and singing was wonderful, and we believe that we got some excellent photos.
Sadly, Dennis Kamakahi passed away in 2014, greatly missed.
NOTE that these photographs are Copyright©Robert and Sandra Swanson, 2007-2020.
I greatly appreciate people viewing the photos, but not stealing them. If someone is interested from a commercial point of view, please contact me.

CLICK ON THE THUMBNAIL IMAGES TO VIEW A LARGER IMAGE