Heimaey Island, Iceland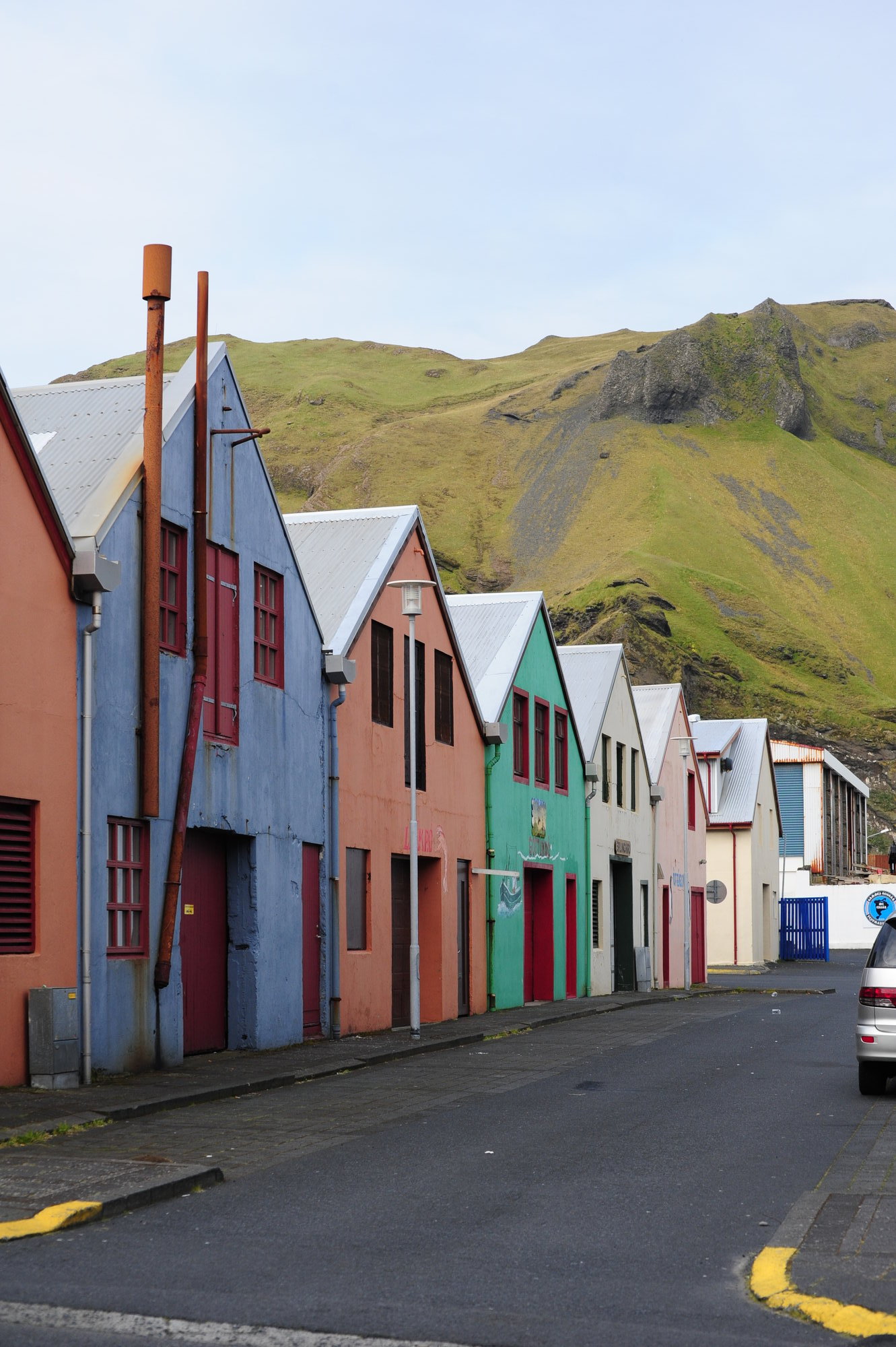 We spent quite a lot of time in Iceland on the 'Voyage of the Vikings' cruise. In all, we stopped in 6 ports, 3 on the outward journey from Boston, and 3 on the return from Amsterdam.
The island of Heimaey was quite special. This is a famous place, because the settlement was saved by the local people in 1973, during a major volcanic event. The lava would have inundated the town and port, if the townspeople had not washed down the face of the lava flow with seawater from firehoses. The scenery here is remarkable, especially the area where the sea meets the cliffs. We saw many seabirds here, nesting and fishing.
The landscape here is lava and lava, including some quite scenic sea caves. In town, you can see where the lava flow meets the buildings, many of which were rebuilt after the 1973 destruction.
(The area is well-known for puffins, but sadly, we did not see any; probably wrong season.)
NOTE that these photographs are Copyright©Robert and Sandra Swanson, 2014-2020.
I greatly appreciate people viewing the photos, but not stealing them. If someone is interested from a commercial point of view, please contact me.

CLICK ON THE THUMBNAIL IMAGES TO VIEW A LARGER IMAGE