The Swanson's Are No Longer on Maui!
We lived on this beautiful island from March 1999 to July 2008 (my how time flies).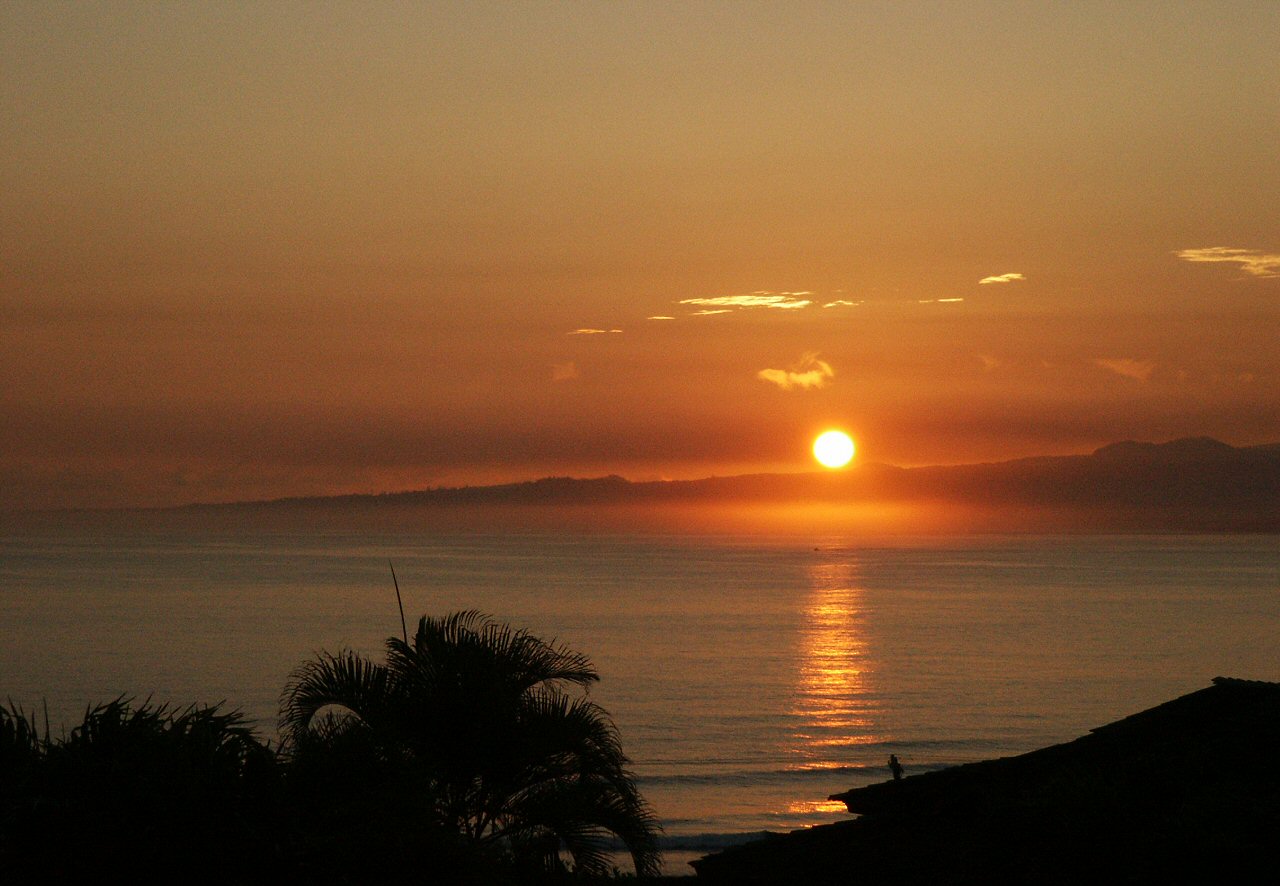 We can now be reached at:
Robert and/or Sandra Swanson
514 Americas Way #2016
Box Elder SD 57719-7600 USA


Our e-mail addresses are the same as before (please see our contact page.)
Like the photo above? Try the: Maui Sunrise Photos

Maui General Scenes [Google photos]

Some House Construction Photos from 1999

See The House Plans for the house we built on Maui in 1999

View Moving Photos & Ocean Views


Our home on Maui, located near Waiehu Beach in Wailuku was finished in November 1999. This house has a wonderful view of the ocean, Haleakala, and Kahului Harbor. While living there we managed to see some whales, and the sunrises were spectacular (see photo at the top). We can offer you a picture gallery on the website of Maui sunrises we captured during 1999 to 2008.


Bob and Sandi are now retired, and having traveled the USA for 11 years in a motorhome, are moving into apartments in Texas and South Dakota (2019/2020).
---
More Links
Go back to the Swanson Group homepage.
---


Page Layout Design Made Possible by: Vanilla.

Updated 29 July 2020