Hot-Air Balloon Operations Training, Albuquerque, 2015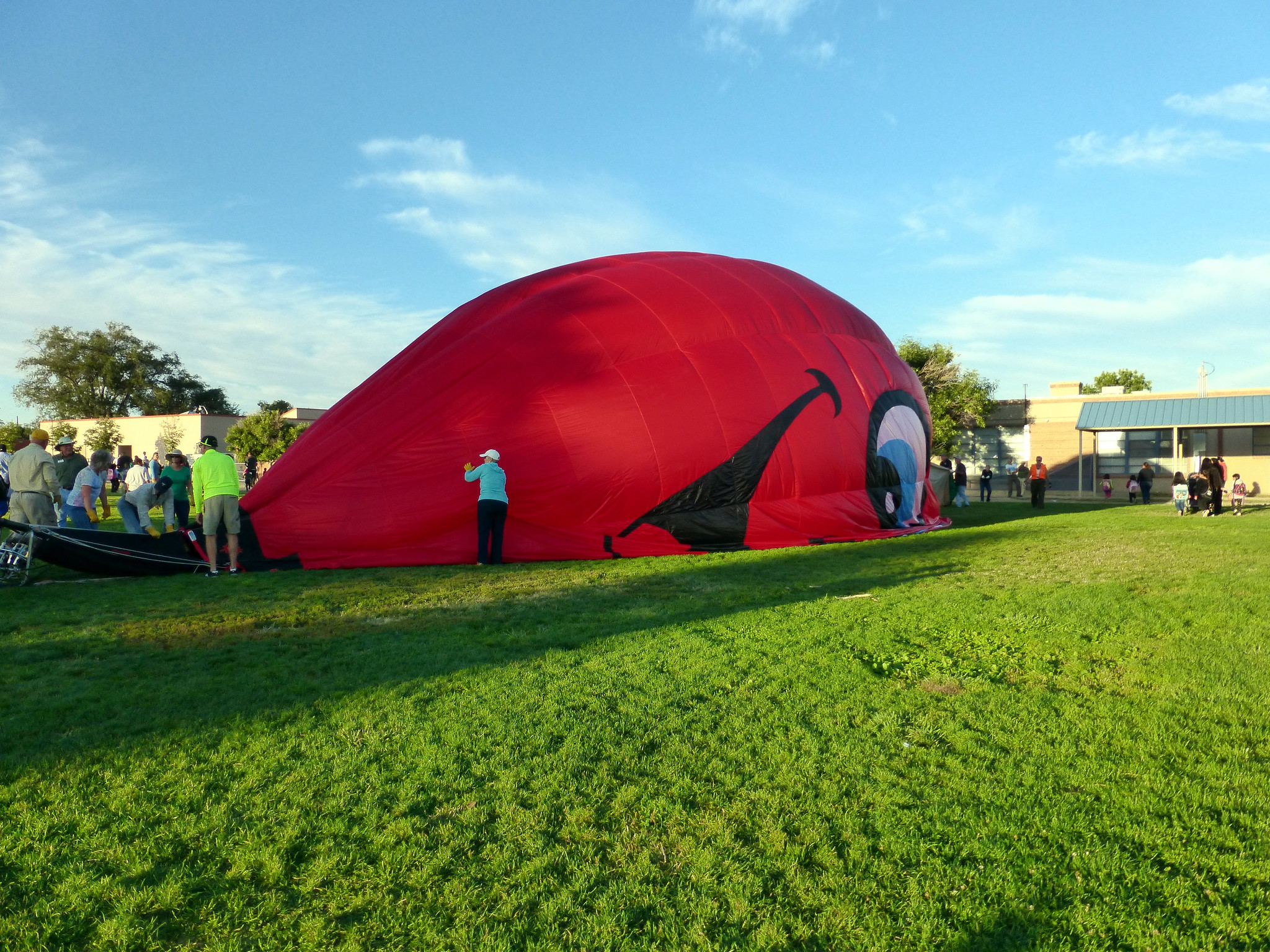 We attended the Albuquerque Balloon Fiesta in 2015. As part of our group event, we were given the opportunity to train to work as assistants to hot-air balloon pilots. We attended the training, images of which are shown on this page. We did not actually crew with a pilot, but our training was very useful, when balloons came down near our motorhome during the Fiesta events.
The pilot shown here is from Canada, and was very helpful to all of us. This training took place at an elementary school in the Albuquerque area, so we trained, as he set up the balloon for the school children (and parents). He has more than one balloon; this one is a 'happy red apple' design.
NOTE that these photographs are Copyright©2015-2020 Robert and Sandra Swanson. I greatly appreciate people viewing the photos, but not stealing them. If someone is interested from a commercial point of view, please contact me.

CLICK ON THE THUMBNAIL IMAGES TO VIEW A LARGER IMAGE