Pinal Airpark, Arizona, 2018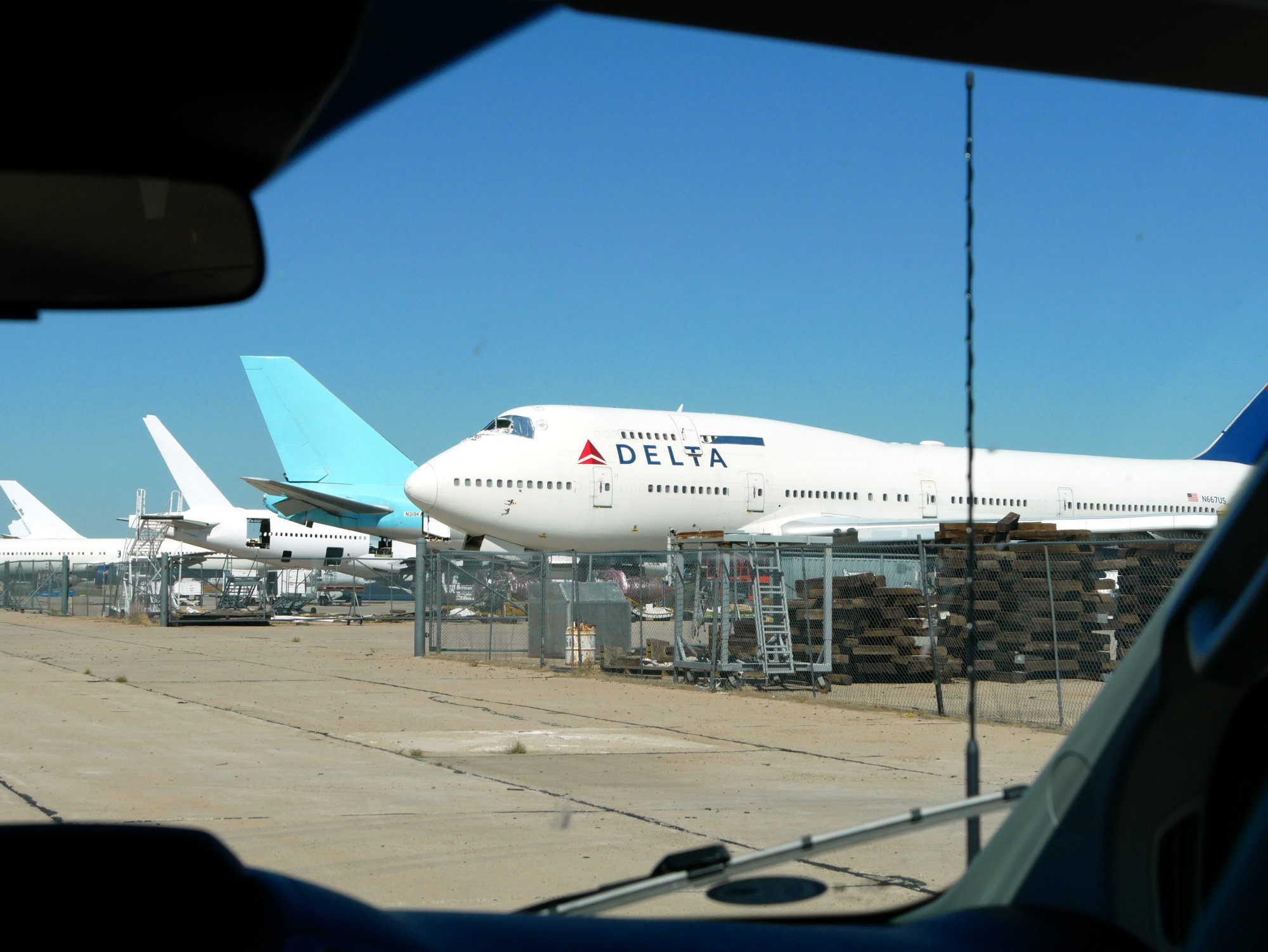 Introduction
We got an invitation to visit the Pinal Airpark in 2018. It was quite interesting, and the general public does not get this chance very often. The Airpark can be seen from Interstate 10, between Casa Grande and Tucson. Once you are near the facility, there are guarded gates, so the general visiting public does not get much of a view.
Many of these photos were taken through the windows of a van. We were not allowed to get out, during the tour. The rest of the images were taken inside a bar/restaurant that operates at the facility. The bar is open to the public. There are a number of historical items and decorations inside the bar.
This is a commercial aircraft "boneyard" (as opposed to the huge military "boneyard" located in nearby Tucson). Many airplanes are parked here, with the possibility that they may be in the air again. However, many are also cannibalized for parts, including many 747's. The dry air of the Arizona desert preserves much of their structure.
NOTE that these photographs are Copyright©2018-2019 Robert and Sandra Swanson. I greatly appreciate people viewing the photos, but not stealing them. If someone is interested from a commercial point of view, please contact me.

CLICK ON THE THUMBNAIL IMAGES TO VIEW A LARGER IMAGE