Road in Upper Michigan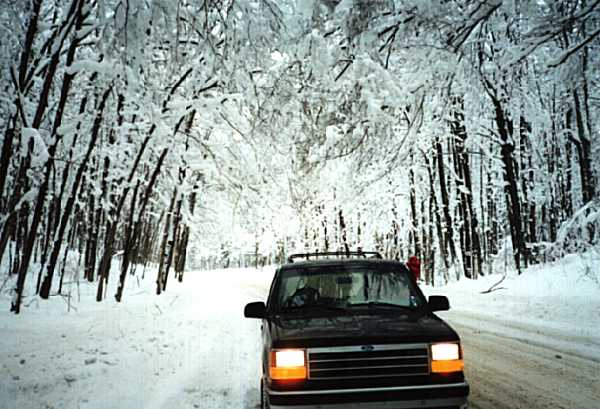 We visited some friends near the Petosky area in January 1998. On the way to their place, the narrow road passed through a grove of trees. That morning, there had been ice and snow storms, and each tree was a mass of white and crystal. Had to stop and snap a picture. That is Sandi waving out the driver's side window (red glove visible).
There is another photo of beautiful Michigan.
Copyright © 2014 Robert Swanson
Based on Code by Louis Lazaris. See article and original inspiration.
---
More Links
Stamps and Postal History Information
**** If you can read this text, your browser is not supporting Cascading Style Sheets (CSS). You may be running a text-only browser, or perhaps an older browser version. It is also possible that you have disabled Javascript (Netscape). If you wish to see this page with all formatting in place, upgrade your browser, and/or enable Javascript. Sorry for the inconvenience. ****