View of Waimea Canyon, Kauai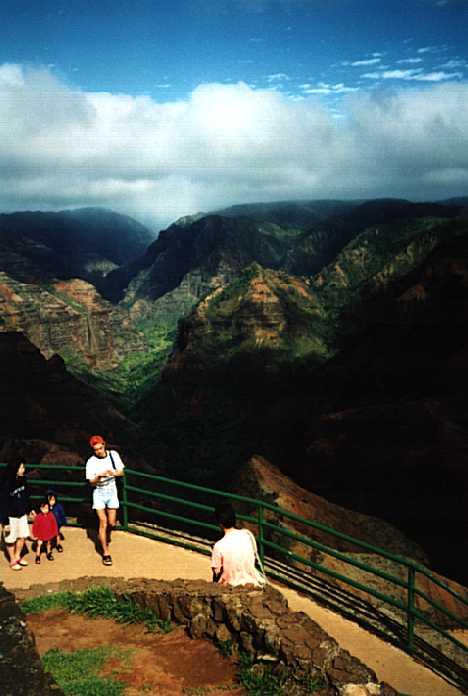 We took this picture during our February, 1998 trip to Kauai. This spectacular view is made more interesting by the constantly changing cloud conditions. Every few minutes the view changes to something more interesting as the sun reaches different parts of the canyon.
This vacation trip took place before we ever considered a move to the Islands. It is a bit ironic that we relocated to Maui about a year after these photos were taken.
There is another photo of Waimea Canyon.
Copyright © 2014 Robert Swanson
Based on Code by Louis Lazaris. See article and original inspiration.
---
More Links
Stamps and Postal History Information
**** If you can read this text, your browser is not supporting Cascading Style Sheets (CSS). You may be running a text-only browser, or perhaps an older browser version. It is also possible that you have disabled Javascript (Netscape). If you wish to see this page with all formatting in place, upgrade your browser, and/or enable Javascript. Sorry for the inconvenience. ****