Photo Albums of Our New Zealand Cruise in Late 2016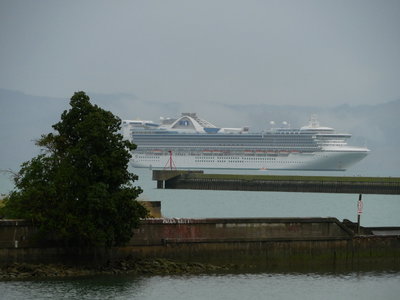 We took a "Holiday" cruise on the Golden Princess in late 2016. The ship left from Melbourne, Australia, and we visited several ports in New Zealand. We returned to Melbourne just in time for New Years.
We stopped in several ports in New Zealand, even though the weather was very marginal. Due to the weather, we actually missed some ports, and had an early return back across the very rough Tasman Sea. The ports we visited included Gisbourne for a ride on the Gisborne City Vintage Railway.

NOTE that these photographs are Copyright©2016-20 Robert and Sandra Swanson. I greatly appreciate people viewing the photos, but not stealing them. If someone is interested from a commercial point of view, please contact me.
---
Photo Albums
Gisbourne, New Zealand, including a ride on the Gisborne City Vintage Railway
---
Copyright © 2016-20 Robert and Sandra Swanson
More Links
---


Page Layout Design Made Possible by: Vanilla.

Updated 12 May 2020